Divine Era Releases 'Scripture Codes Summon Suicidal Thoughts'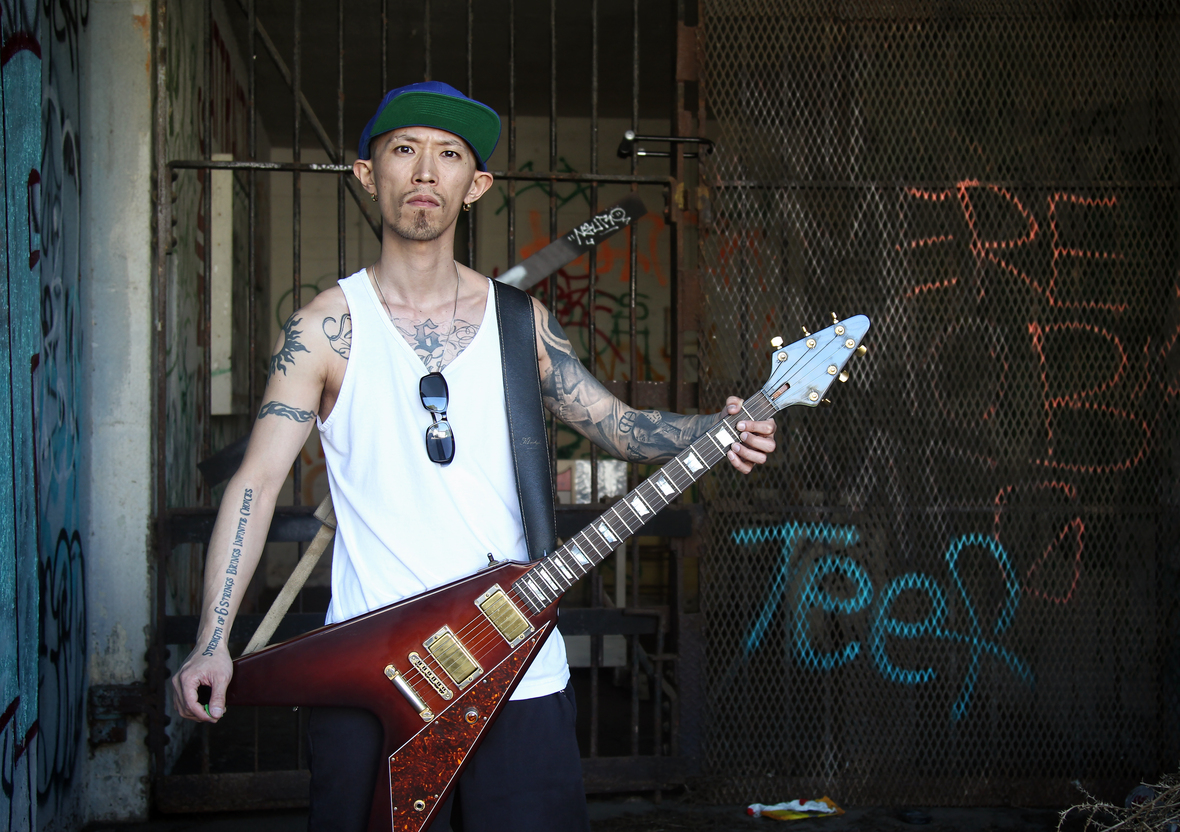 LA based groove metal artist DIVINE ERA has released his third full length album, Scripture Codes Summon Suicidal Thoughts, an 11 track, intensely layered collection of face melting metal tracks.
"Divine Era's music is strongly influenced by Pantera and old Machine Head. This newest album, "Scripture Codes Summon Suicidal Thoughts," definitely has that old school heavy metal vibe. I sing and scream throughout the groovy riffs entwine with calculated drum patterns.
I love playing guitar solos. You will hear plenty on this LP. I'm not much of a shredder. I do my own thing with feel and a lot of chicken picking. My main personal influences are Dimebag Darrell, SRV and Zakk Wylde.
The main focus is to not only write groovy songs that make people move, but to compose different sounding songs; each with its own color making them all easily identifiable.
I'm very happy with how this album came out and hope you enjoy listening as well." – Divine Era
Track List:
1. Burn This Alley
2. Bible and Gun
3. I am You
4. Defense And Choice
5. Another Forgotten Face
6. Slow Departure
7. Hatred > Love
8. Visitors of Time
9. Justified Love
10. Failure
11. Vanity of Vanities
Download / Stream 'Scripture Codes Summon Suicidal Thoughts'
iTunes | Spotify | Amazon MP3 | BC Bandcamp
Hailing from the streets of Los Angeles, one man groove metal project DIVINE ERA fuses driving, groove oriented riffing with bluesy, melodic soloing courtesy of its sole member, Japanese singer/guitarist Daisuke Wachi, who over the years has played guitar alongside Kalen Chase (VIMIC) and Aaron Nordstrom (GEMINI SYNDROME) in THE CHANGING, and replaced none other than Jake E. Lee (OZZY OSBOURNE) in MANDY LION'S WWIII.
DIVINE ERA DISCOGRAPHY
2007 – The Sound of Words full length feat. drummer Pepe Clarke Magana(KYNG/ANKLA)
2007 – "The Sound of Words" single featured in million selling video game TONY HAWK'S "PROVING GROUND"
2012 – Dead End City full length feat. drummer Kyle Mayer (10 YEARS)
2014 – "Vanity of Vanities" single feat. drummer Kevin Talley(SUFFOCATION/DYING FETUS)
Share | Facebook | Twitter | Instagram