Come Alive. An interview with Adam Fithian from Prospect Hill.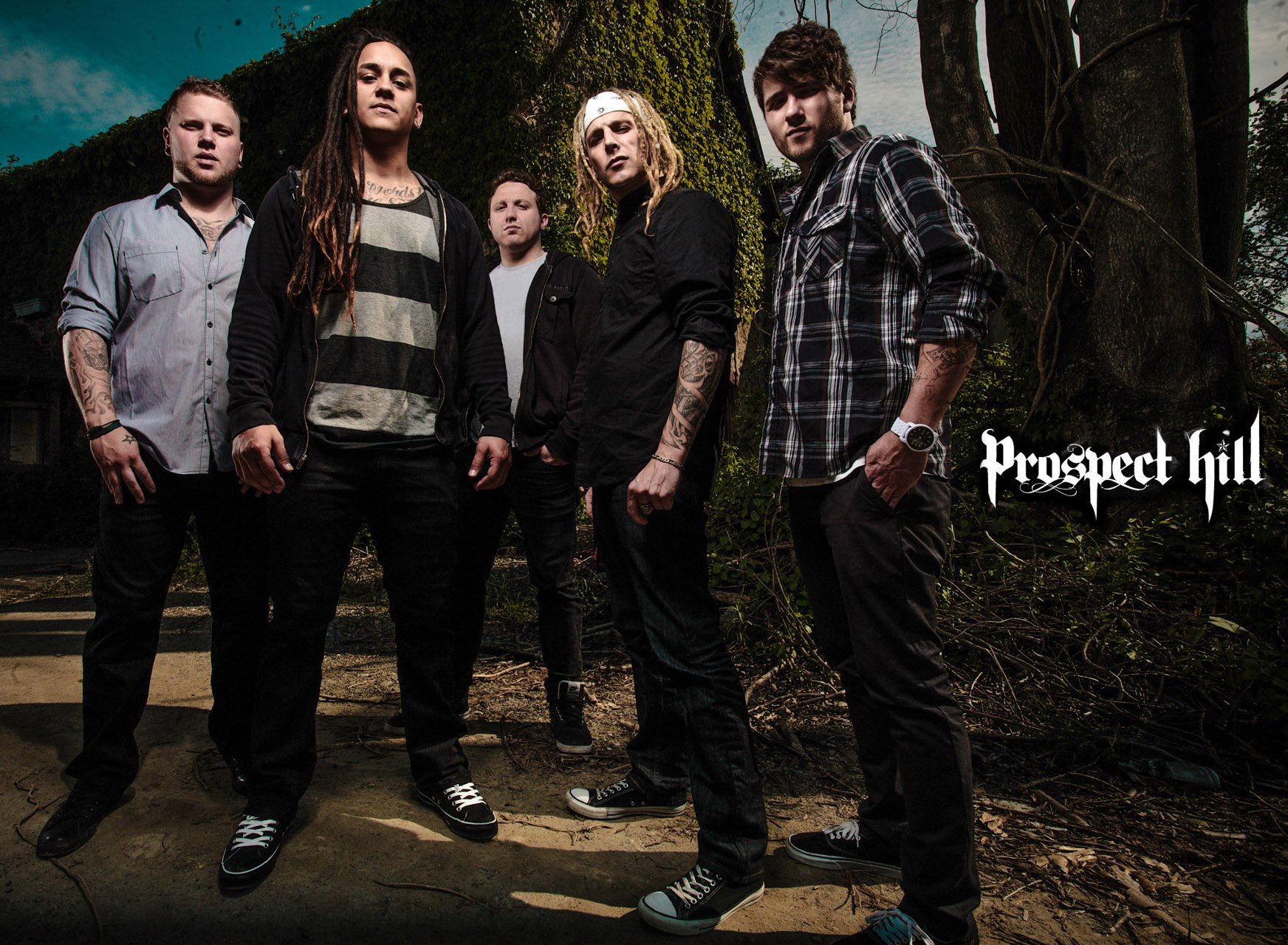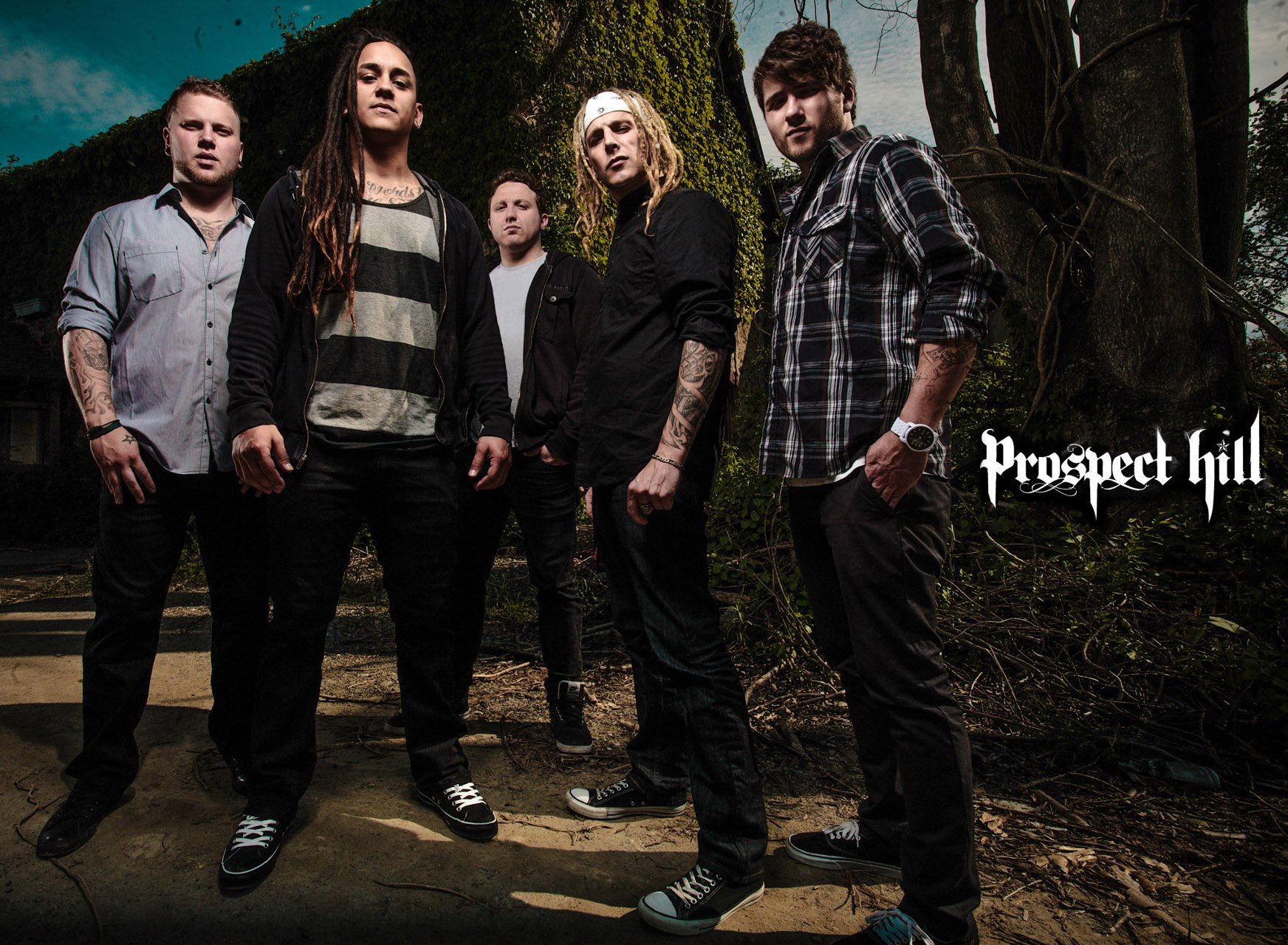 We love featuring Unsung Artists here on the site. We know that every band was local once, so we enjoy looking for and listening to many up and coming bands. One band that has particularly caught our ear is Prospect Hill. The Boston based hard rockers have been fighting their entire careers just to be heard. We want to join their fight. Their new album is titled Impact and you can catch them on the road right now.
Today, I'm welcoming Adam Fithian to the Unsung Melody family. Adam is the voice of Prospect Hill. First off Adam, thanks for taking the time to join us today.
What's going on? Thanks for taking the time Jonathan.
Our pleasure! We'll get started today talking about your new album Impact. Tell us a bit about where you recorded the album and the journey to get to this point.
We started writing for Impact in our garage jam spot. Practicing and writing at least three days a week, continuing to play shows the rest of the week regionally. Did a lot of pre-production, honestly some half-assed recordings. We took all our pre-production to a producer named Anthony (AJAX) J. Resta out of Chelmsford, MA, better known for his work with Collective soul, Duran Duran and so many more. With his creative genius, he gave what we had life and a very definitive sound. We knew going to Anthony, it was going to be something special. You are able, as a listener, to hear so many intricate sounds that he was able to add to what Impact was to become.
Come Alive is your current single. It's been doing very well at radio as of late. Give us some insight into that song.
Come Alive itself can be interpreted in many ways. It was intended to mean, never loose sight on the important things in life, 'cause it can be taken away so quickly.
In my opinion, Superhero has "hit" written all over. Any chance we see that as a single at some point?
We have been discussing what the next single might be. Kinda unsure what it will be. It's between like four songs. Superhero being one, Townie, Roller Coaster, or a brand new song.
Is the song written for someone special and better question, does she know?
No, it was written as a song to appeal to anyone who generally feels like there is a woman they love and want to save them from their burdens. There is a new song that is specifically written for an individual woman…and yes she knows. As of right now, that will be our first song that has been written for a particular individual. Should be on the next album.
A big old sappy ballad is perfect for the summertime.
That it is haha!!
The band signed on with Carved Records originally. What did Carved offer that no one else did and what lead to your departure?
Our time spent with Carved Records was short-lived. We parted from the label as quick as it came. We initially were pleased with how Carved was willing to work with us. Then we found out the things that most bands deal with, that labels aren't always there for the band. We parted ways with Carved due to a breach in the contract. They weren't fulfilling some things on their end and we broke free, not losing anything we started with in the beginning. Prospect Hill has always done it alone and in house from the beginning. So, we just look at signing with Carved a speed bump in our forward progress.
You guys are from the Boston area and your band name comes from a neighborhood there. I worked with another Boston band called Lansdowne before, whose name also comes from an area of Boston, and they were not too keen on the rock music scene in the area. How difficult was it to garner attention in the New England area?
New England is one of the toughest markets to emerge from. We worked very hard to build our fanbase in the north east. It really is about just playing countless amounts of shows and killing it every single night. Even if there are 5 people in the venue and the other bands. You play hard and you put your everything into the set. The crowd will feel it and the other bands will respect you for your talents. Doing so, we were able to really get recognized and respected in our area.
You are on tour at the moment. Fill us in on some details.
As of right now, we are out doing this leg on our own. In the past few months, we have been out with Taproot, 12 Stones, Digital Summer, 3 Pill Morning, among other bands on one-off dates. As a national touring artist now, I personally find one of the only true comforts of the road, other than performing, is the family of other touring bands. When you reconnect even for one evening with some of these bands, you realize you're a family. They live like you do and share moments with you that will last a lifetime.
In your own words, describe what a live show is like from Prospect Hill?
We have always taken great pride in our live shows. You will find that we have worked very hard to sound better live than our album. You get to feel the energy and heart put into every song. It's nice to have a fan come up to you and tell you that, "Your album is amazing and you sound just like it, but wow your live show." It really gives us back the spirit that we are doing it right.
What are your goals for Prospect Hill in 2013?
Well, we have started writing and working on new material for another album. I'm sure that we will be compiling a boatload of songs and pick and choose throughout this year about what will end up on our next album. We may get a single out before the end of the year, new stuff, as well as a current single off Impact. We will continue to tour. Getting our name and brand out there is top priority.
Alright, I always end on a random question. Playstation 3 or Xbox 360 and why?
(Laughter) Great question, but you may be asking the wrong person. I don't get a chance to play many video games. At home, well I do have all consoles. PS3, XBOX 360, Nintendo Wii; I dig them all!! Each system has their pros and cons. I say XBOX 360 takes it though. Great graphics and games.
Adam, thank you so much for your time. The site and myself wish you guys nothing but the best. You be safe on the road and hopefully we can get caught up at a show soon.
Keep up with Prospect Hill below:
Official Website
Facebook
Twitter
Preview or purchase Impact below: