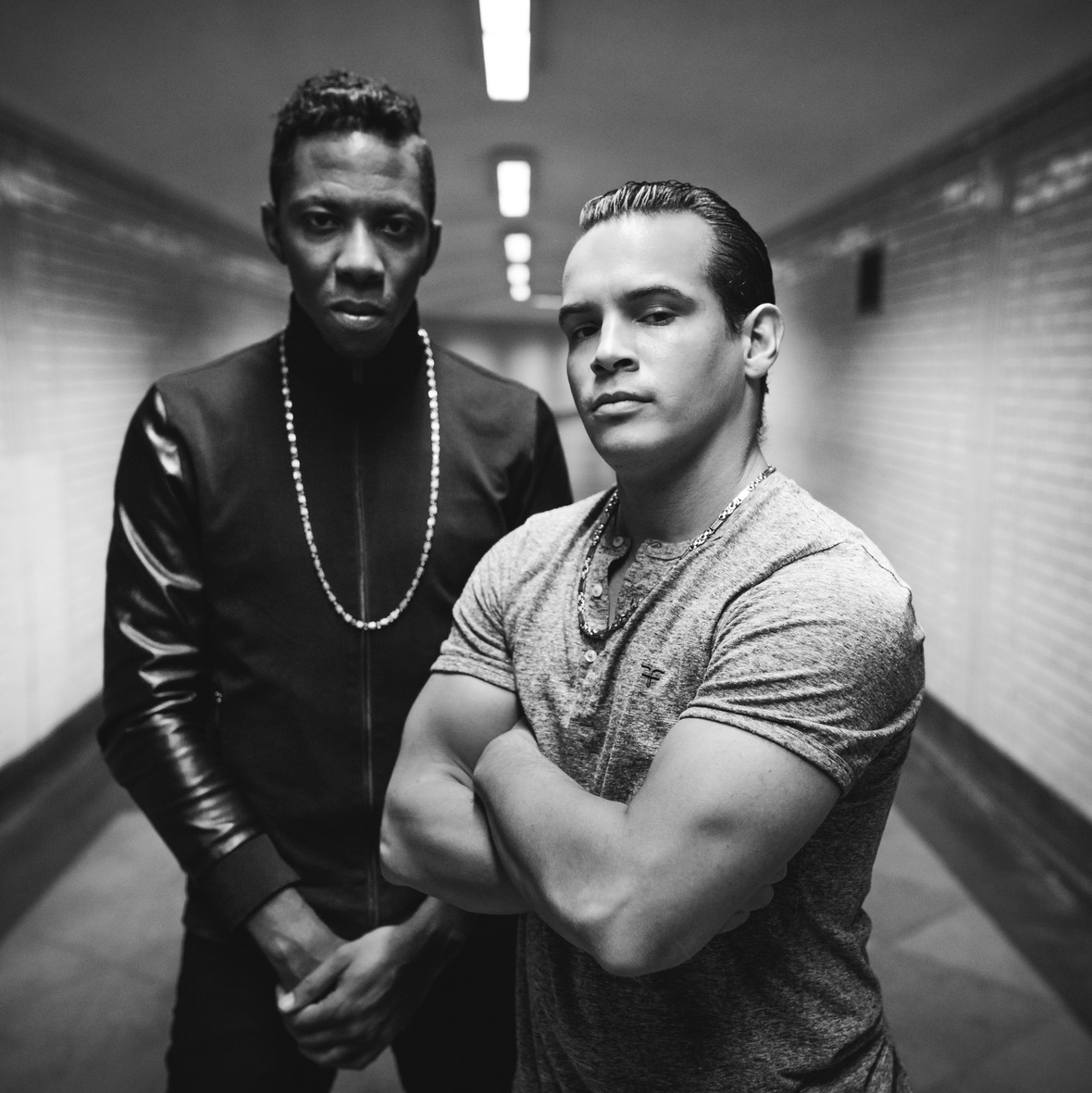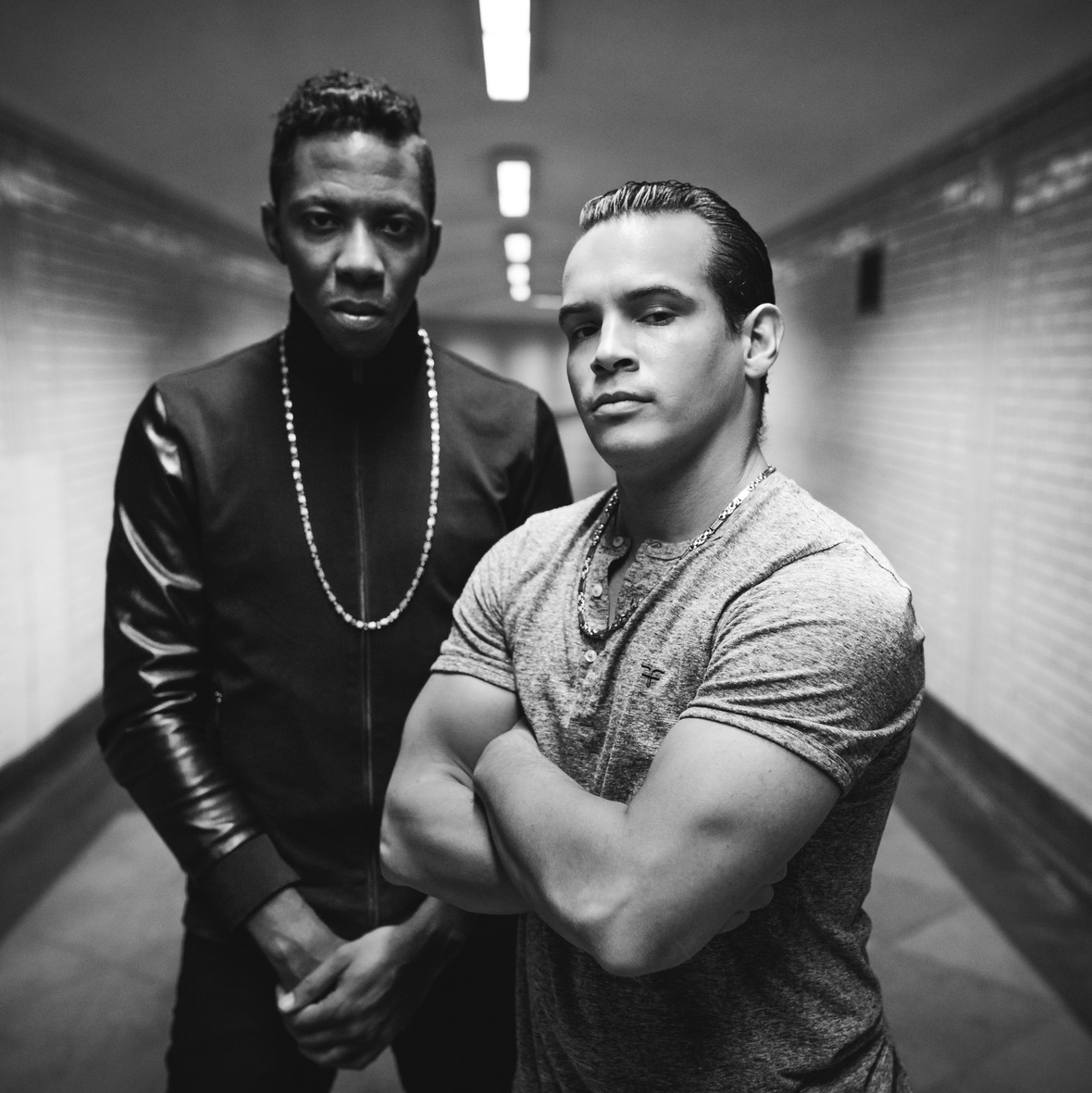 New Jersey based Urban Pop Duo Epoch Failure has released their sophomore EP, Warrior's Hymn, which includes an inspiring cover of the Bon Jovi hit single, "Livin' On A Prayer", as well as the immensely well-received tracks "Warrior's Hymn" and "Legacy" already featured on ESPN's First Take programming, FOX's UFC Road To The Octagon, and CBS's "NFL Championship Chase" draft special.
"The new record says, 'We are warriors in mind, body and spirit. Life, with its many peaks and valleys, is our battlefield." – Nick Young
"In a time when lots of people are looking for handouts and making excuses, I feel we made a statement that the classic American fighter still exists. Life is more fulfilling, more fun, and way more badass when you go out there and fight for what you want. Go get your hands and hearts dirty chasing down your dreams." – Billy Joe Marrero
Stream / Download Warrior's Hymn Online:
Epoch Failure is a NJ urban pop duo, resulting from the collaborative efforts of singer/producer Billy Joe Marrero and rapper Nick Young. Their music is mixed and co-produced by Grammy-nominated producer Billy Hume (Lil' Jon, Ying Yang Twins, Pitbull).
Epoch Failure's first single "Champion" remains a breakout sync track in the sports world. Earlier this year, it was played during the post-game celebration of Super Bowl LI at NRG Stadium in Houston. It's also been featured by The NFL Network, ESPN, Fox Sports, NASCAR, WWE, NBC Sports, NY Knicks, NY Giants, Denver Broncos and the Australian Football League. In addition, FOX Network used the song in their critically acclaimed prime time series, PITCH.
The group's follow-up single was a reinvention of Bon Jovi's legendary anthem, "Livin' on a Prayer". It reached the Top 10 on Spotify's Viral 50 USA chart, which highlights the most shared and trending tracks in the country. The song was also featured by ESPN during their NFL Sunday Countdown programming throughout the NFL Playoffs and Super Bowl lead-up coverage. Upon discovering the Epoch Failure version, Bon Jovi shared the song across all their major online platforms. In addition, Jon Bon Jovi and cowriter Desmond Child have offered the following joint statement of praise:
"The powerful new version of 'Livin' On A Prayer' by Epoch Failure retells the intimate story of Tommy and Gina, set in an urgent urban landscape. It captures the song's timeless message, lifting the banner of hope and faith for a whole new generation of working class heroes. Epoch Failure is a winner!"
– Jon Bon Jovi & Desmond Child
Epoch Failure's new Warrior's Hymn EP was released on May 26, 2017. The big hooks and commercial sensibilities remain, but this sophomore effort surpasses their 2015 debut in both emotional intensity and lyrical maturity. This is a collection of street anthems celebrating the bold, the broken, and the believers. In much the same spirit as Epoch Failure's "Champion" single, this upcoming EP is similarly built on a foundation of heart and grit that's derived from the firsthand struggles these two Jersey natives have endured and overcome. As such, this is more than just an EP. It's a personal sonic portrait.
Connect with Epoch Failure: