You Better Believe It. Vintage Trouble at Park West in Chicago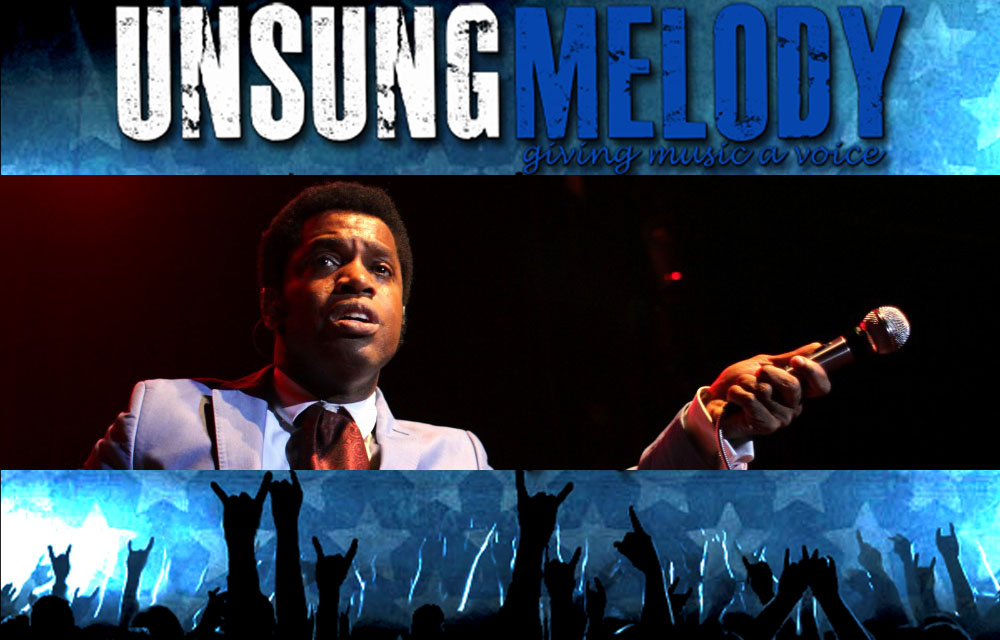 Vintage Trouble are a four piece band from Los Angeles. For anyone that is already familiar with them, well, you know what you've discovered. For those that don't, I highly suggest you do yourself a favor and find out immediately. Their live show is high energy, fun, a little down and dirty and an all around great time.
The night started off with DJ Kasper, who was spinning Motown, James Brown and many other great R&B, soul and funk classics. During his hour long set, people sang and clapped along to songs the majority of the crowd appeared to know. Towards the end of his set a small group of guys took to the floor to show off their dance moves. One guy, however, stood out from the rest as he was mostly the center of attention as he danced his way through the songs allowing them to almost flow through his body via his moves.
The night definitely jumped up a few notches when Vintage Trouble took the stage. They gathered at drummer, Richard Danielson's kit for their ritual huddle before launching into what would become a set of music lasting close to two hours. Lead singer, Ty Taylor, looking dapper in a light blue suit, held nothing back as he sang to the crowd, danced around, and did anything but stand still.
Touring on songs from their 2010 Bomb Shelter Sessions release, the band has added a couple bonus tracks to their set with Pelvis Pusher, which sounds like you've stepped back in time a few decades and all you want to do is let loose and get your dance on. Then there's Run Like The River with a foot stomping beat and catchy chorus. The energy in general for their up tempo songs dares you to stand still. You just can't.
This four piece band, all of which are dressed for a night on the town, also includes guitarist Nalle Colt. Whether he's singing backing vocals, playing tasty guitar licks or interacting with Ty, his suave playing style is a joy to watch. While Richard kept a steady beat on drums, bassist Rick Barrio Dill kept a steady groove within each and every song. Even though he was sitting, Richard also tended to dance while playing. Not only a member of the band, but obviously moved by the music as well. Rick, standing tall on stage left, was all smiles and rhythm.
As the night went on, they slowed it down a bit with Nancy Lee, which is a song about Ty's parents and Gracefully, which to me is an amazingly beautiful song. Nobody Told Me has a powerful message for those that will listen. And for those that don't, well, don't hesitate to tell them they are loved and that everything will be alright. Off and on during the night I also noticed each band member would take a moment during a song and reflect. Definitely a cool moment in the night to witness. Lord only knows what is going through their minds but I'd like to think it's something positive that ends up flowing from their mind, to their body and out through their hands and fingers and mouth as they play and sing.
View the Vintage Trouble photo gallery here
There were a couple times during the night when Ty went into the crowd to sing and dance with the audience. During Strike Your Light (Right On Me) he got everyone to get down low before jumping back up again and continue dancing. Another time he mentioned wanting to transport us all to a juke joint of the past. Let me tell you, the vibe in the room was on fire. During Jezzebella, Ty got everyone to turn away from the stage and dance and sing "whoo hoo." All night there was a lot of crowd participation between clapping and call and response singing.
As the night was ending, Run Outta You, with its inspiring guitar solo, was icing on the cake for this tremendous night of music. After almost a 20 minute encore of more tasty music, the crowd wanted more, but eventually, one by one the band left the stage and the night was over. I honestly cannot say enough about this band.
Keep up with the band below:
Official Site
Facebook
Twitter