Sold Out! Anathema At The Gramercy Theatre In New York City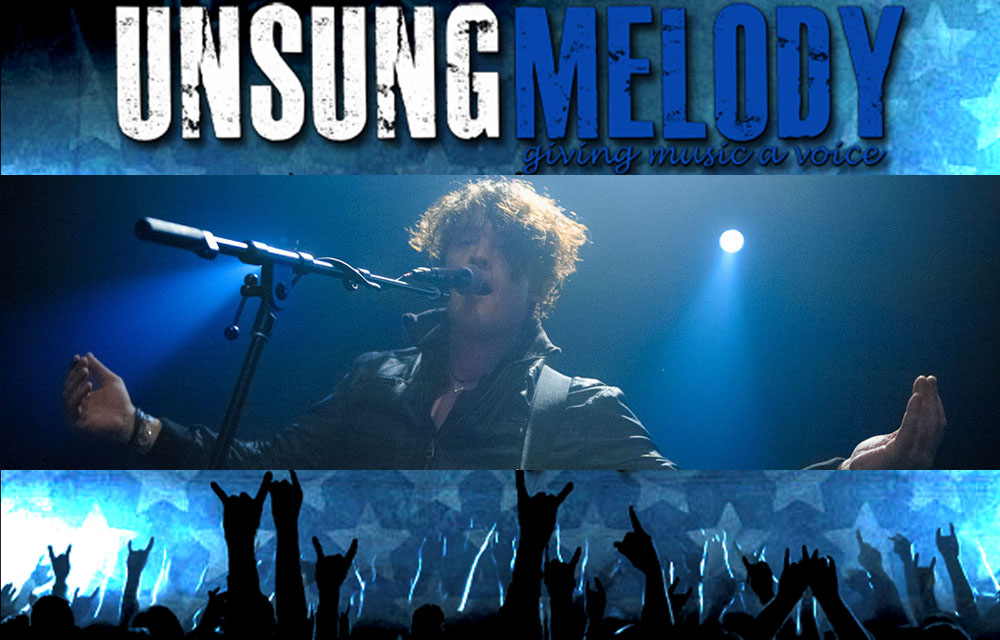 As New York City begins to get colder and fall begins to settle in, Anathema finally paid a visit to the Gramercy Theatre, for one of their first tours in the US since 2001. For the 3rd date of this current tour, the progressive rock band played a sold out show to a diverse NYC crowd.
Originally starting out as a doom metal band, with growling vocals and all, Anathema has developed a sound that is significantly different from its metal roots. With the three Cavanagh brothers, Vincent (vocals/guitars), Daniel (lead guitar), and Jamie (bass), Anathema hails from the UK, and is a family band. Drummer John Douglas and his sister, vocalist Lee Douglas, round out the group.
I missed out on the first band of the night, but managed to catch French group Alcest about 20 minutes in to their set. As another band that began very metal and over time has gone a different way from those roots to create a sound that is slow, but deep and heavy, Alcest won over much of the crowd. With lyrics sung in French, I'm not entirely sure what front man and guitarist Neige was singing about, but the music was quite interesting.
Overall, I found some parts of Alcest's set a bit drawn out and uninteresting, while others were quite good. It was a mixed bag for me, but when crowd participation in the form of clapping, head banging, and lighters drawn in the air came in to play, I was all for it. Towards the end of the set, Alcest played a much heavier song, in which Neige's vocals left their soft, melodic tone, in favor of a growled, death metal one. Needless to say, I dug this way more, as the whole performance seem to pick up steam from then on out.
Sometime after, Anathema arrived on the stage. I'm not entirely sure what they're intro was, but I know it had some people in the audience screaming in disapproval of it. Once the band began walked out, that all changed to cheers and applause. Opening with "Untouchable, Part 1," and quickly flowing in to "Untouchable, Part 2," the smiles on Vincent and Daniel's faces were so large that their mouths seemingly stretched from ear to ear. "New York, we have been waiting so long for this. To come here and play to a sold out crowd is really a dream come true," Vincent announced to the crowd.
Through the entirety of the performance, Daniel was the most fluid member; constantly roaming around the stage while he played. Daniel and Vincent were incredibly eager to get the crowd energized, always throwing their arms to the air to get the crowd to as well.
When Anathema rocks, they rock hard. "Looking at the crowd, I see some people that have been to every gig we've had so far," Vincent mentioned, "and some of those folks have been fans since our Judgement album. So let's play something off Judgement, shall we?" For "Deep", the band had the crowd jumping and rocking around the Gramercy Theatre. Personally, this was my favorite jam of the night.
Easily one of the most memorable points of the night was during "A Natural Disaster", when the band asked the house lights to be fully dimmed, and for the fans to bring their mobile phones and lighters in the air. To see the Gramercy lit entirely by the tiny l.e.d.s of phones and fire was quite a site to behold.
It's quite clear to see why this show sold out; Anathema really is a fantastic live band. For fans, the wait to finally see them live was worth the wait, and the band promised to be back soon. Let's just hope that "soon" doesn't mean another 10 year wait.
Keep up with Anathema below:
Official Site
Facebook
Twitter
Preview or purchase Universal below:

Anathema and Alcest co-headline dates:
9/18 – Toronto, ON @ The Opera House
9/19 – Flint, MI @ The Machine Shop
9/20 – Cleveland, OH @ Peabody's DownUnder
9/21 – Chicago, IL @ Reggie's Rock Club
9/22 – Minneapolis, MN @ Mill City Nights
9/24 – Denver, CO @ The Summit Music Hall
9/25 – Salt Lake City, UT @ In The Venue
9/26 – Boise, ID @ Knitting Factory
9/27 – Seattle, WA @ Studio Seven
9/28 – Vancouver, BC @ Richshaw Theater
9/29 – Portland, OR @ Hawthorne Theater
10/01 – Oakland, CA @ Oakland Metro Operahouse
10/03 – Los Angeles, CA @ El Rey Theatre
10/04 – San Diego, CA @ The Casbah
10/05 – Tempe, AZ @ The Marquee