SIMO At The Summit City Lounge In Whitesburg, KY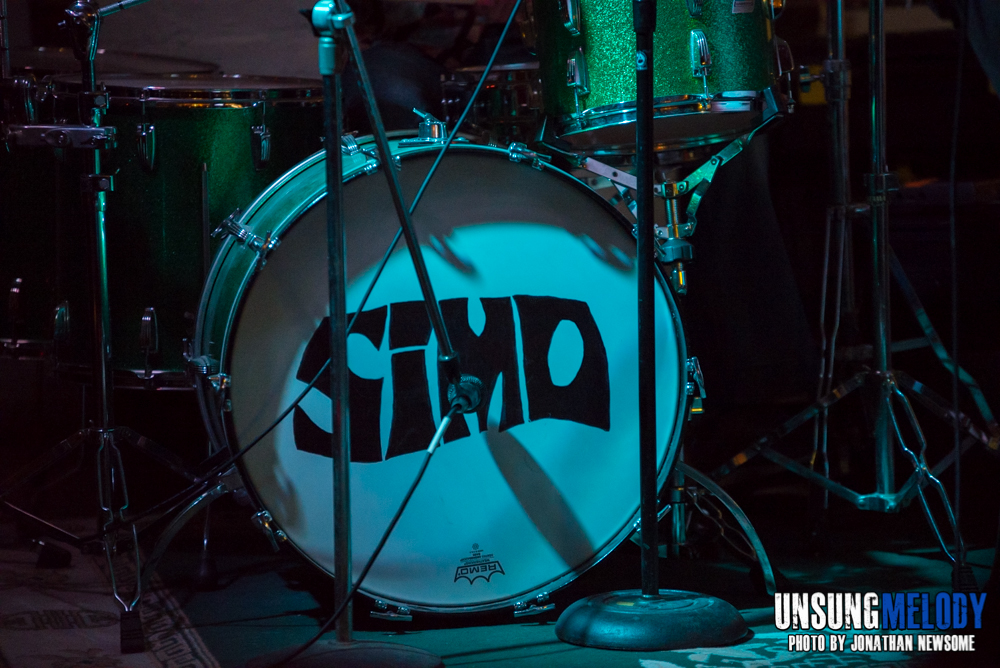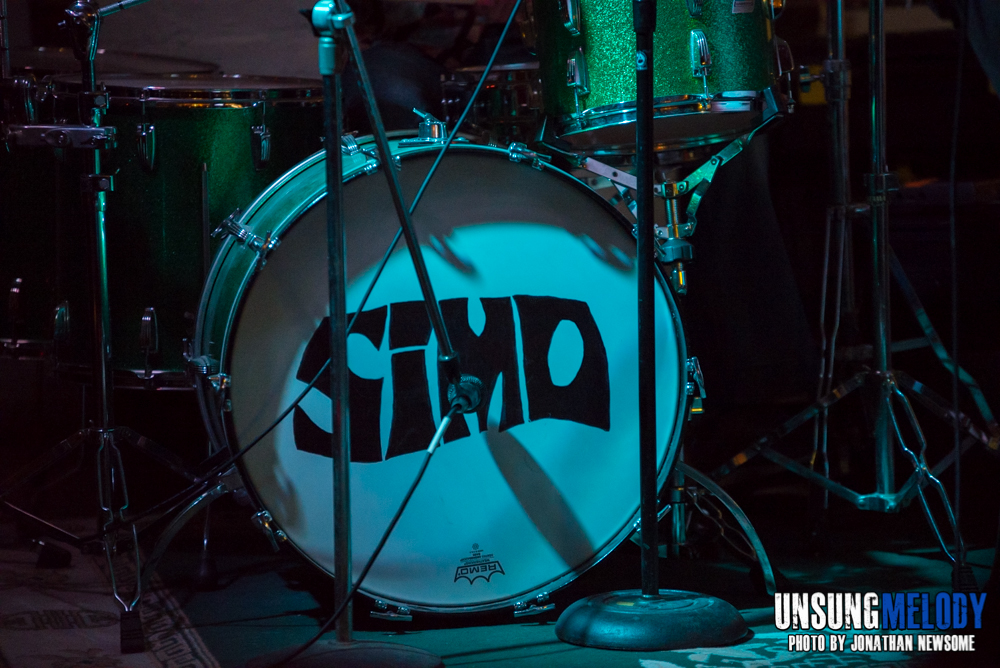 *Be sure to check out the SIMO photo gallery below the article
I've had a varied past when it comes to music. I'm a bit of a Swiss Army knife to be honest. One of the things that I'm proud of, and found to be extremely challenging, was being a talent buyer and trying to build a scene. What does that have to do with this article? Well, Greg Napier is a gentleman who happens to be in the midst of the same scenario. Nestled in the beautiful, yet tiny mountain town of Whitesburg, KY, sits the Summit City Lounge. A venue that I made my first trip to last night. The venue isn't very large, but their following is really blossoming. You see, Greg is also a radio DJ in the area. He does several shows on WMMT. Quite a luxury that I certainly never had.
On this night, I made the 150 mile journey to catch a band that we talk a lot about here at Unsung Melody. In fact this band was our 2013 Unsung Artist Of The Year. I'm obviously talking about SIMO. The Nashville, TN based blues trio came to this small town for one reason, Greg Napier. He, much like us, is doing his best to keep rock alive. For that, we salute you!!
SIMO is a band that isn't shy about who they are. In fact, they embrace their retro vibe fully. Complete with vintage instruments, clothing and the souls to match. This is music you feel and I was stoked to finally witness their power, to say the least.
First up, a couple of local acts rounded out the night. Singer/Songwriter Josh Pennington provided a nice range of acoustic rock to keep the patrons happy while eating dinner. I particularly enjoyed his version of Hungry by Temple Of The Dog.
Next up were Ordinary Fools. I'm not calling them that, that's their band name. Based in nearby Hazard, Ky, the band switched back and forth on the vocals. Providing a pretty sweet set of bluesy, classic rock covers that ranged from Jeff Beck to Joe Cocker. The highlight for me was, without a doubt, a slowed down version of Jonny Lang's Lie To Me. The crowd certainly seemed to enjoy them and I gotta say, I did too. I'd be very interested in hearing some originals from this band.
Finally taking the stage around 10 PM, SIMO brought the venue to life. Gone were the dinner plates and in there place were people dancing and throwing up there horns. In layman's terms, it was on. Leaving behind their seats, people moved closer and closer to the tiny stage. That's the power of music. It's also a sign that something magical is happening.
Enjoy a nice solo from JD and the boys!
The highlights started from the first note of Right Now and didn't stop until the final notes of the extended jam on Howlin Wolf's classic Evil. The dynamics that SIMO present in a live environment are incredible. Bassist Frank Swart drives the bass line deep into your soul, as drummer Adam Abrashoff brings a Mitch Mitchell (The Jimi Hendrix Experience) vibe to the show. This is of course all layered by that unmistakable vintage Marshall tone from JD. These guys truly put the power in power trio.
While JD is clearly the star of the show, don't you dare think this is a one horse show. Frank Swart, in my humble opinion, is one of the most talented bassist I've ever witnessed. His tone is tremendous and to be honest, sounds 10x better live than on their recordings. You can't have a complete rhythm section without a great drummer and Adam Abrashoff is a lot like John Bonham in a sense. Not so much stylistically, but in the sense that the notes he DOESN'T play are just as important as the ones he does. With the screaming guitars that JD provides, you need to understand how to allow room within the song structure and by holding back, Adam does just that. SIMO is the complete package here and a band that is clearly on their way to great things.
Songs that stood out on the night were I'll Always Be, the Curtis Mayfield classic Fool For You, Young Man Old Man, What's On Your Mind, new song Rise (at least I think that's the title) and the aforementioned Evil. A lot of those are available on their debut disc, which we reviewed here. The set packed plenty of punch and the extended jam sessions, drum solo and small stage made for a great night. I honestly can't wait to see these guys on a bigger stage with a full light show, BUT this show is one I'll never forget.
SIMO – Fool For You at Summit City Lounge, video by Anthony Bersaglia:
http://youtu.be/1G2cfCoJwP4
I want to take a moment here to explain something about JD. He's very soft spoken and he did chat a bit between songs, but his preferential way of speaking is clearly through his guitar and man, oh man can he make that thing sing. JD is the kind of guy that when you meet him, you get nothing but positive vibes from him. He's very charismatic and you simply can't help but think that he's just a good guy. In fact, the entire band seemed that way to me. For a look at what I mean though, watch this really cool rundown of JD's rig.
SIMO:

Keep up with SIMO below:
SimoTheBand.Com
SunDazed.Com
Facebook
Youtube
Preview or purchase SIMO's self-titled album below: