Saving Abel, featuring Blacklite District, Falter, Super Bob and Almost Kings at Double Dukes Saloon in Henderson, KY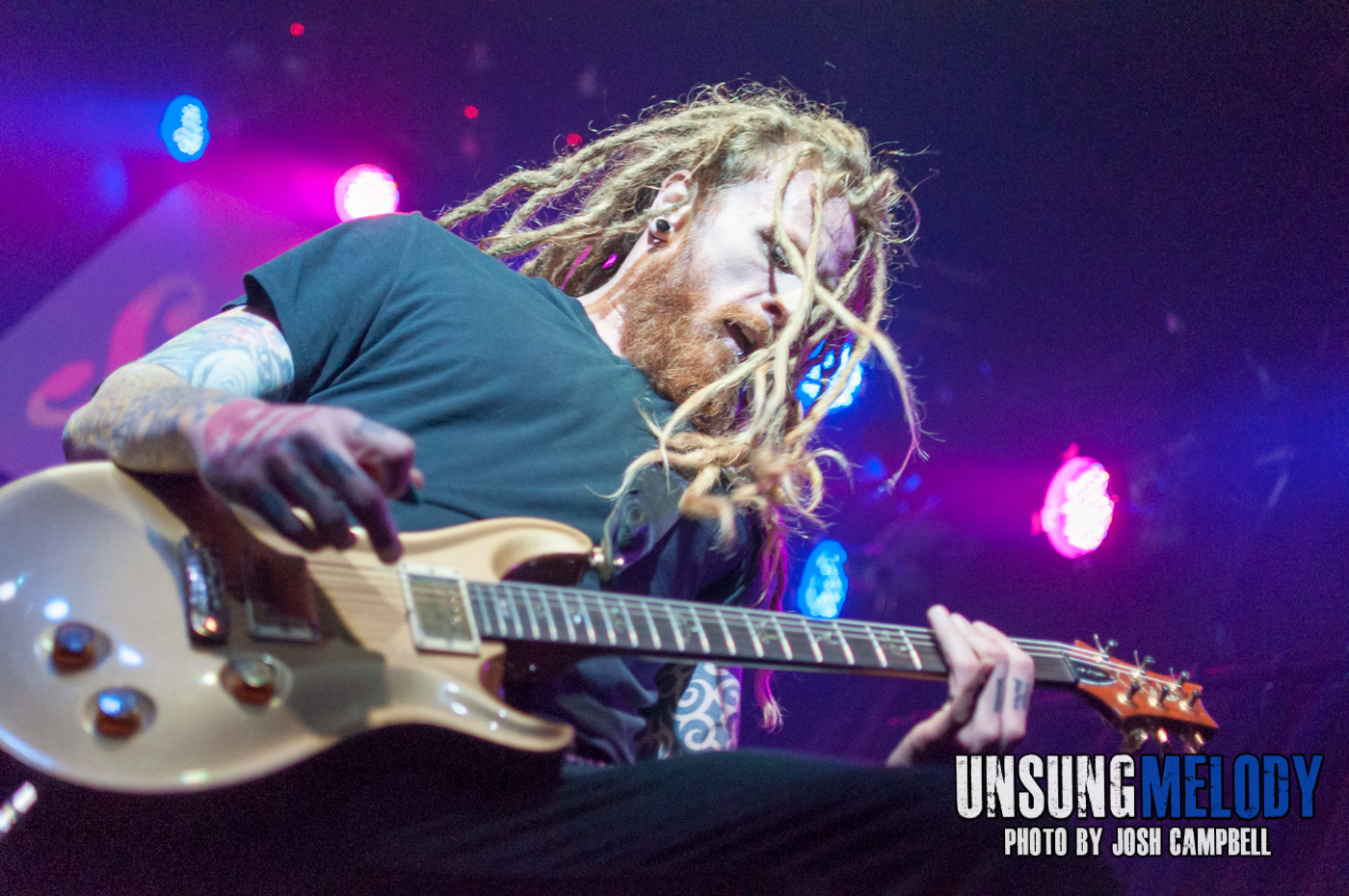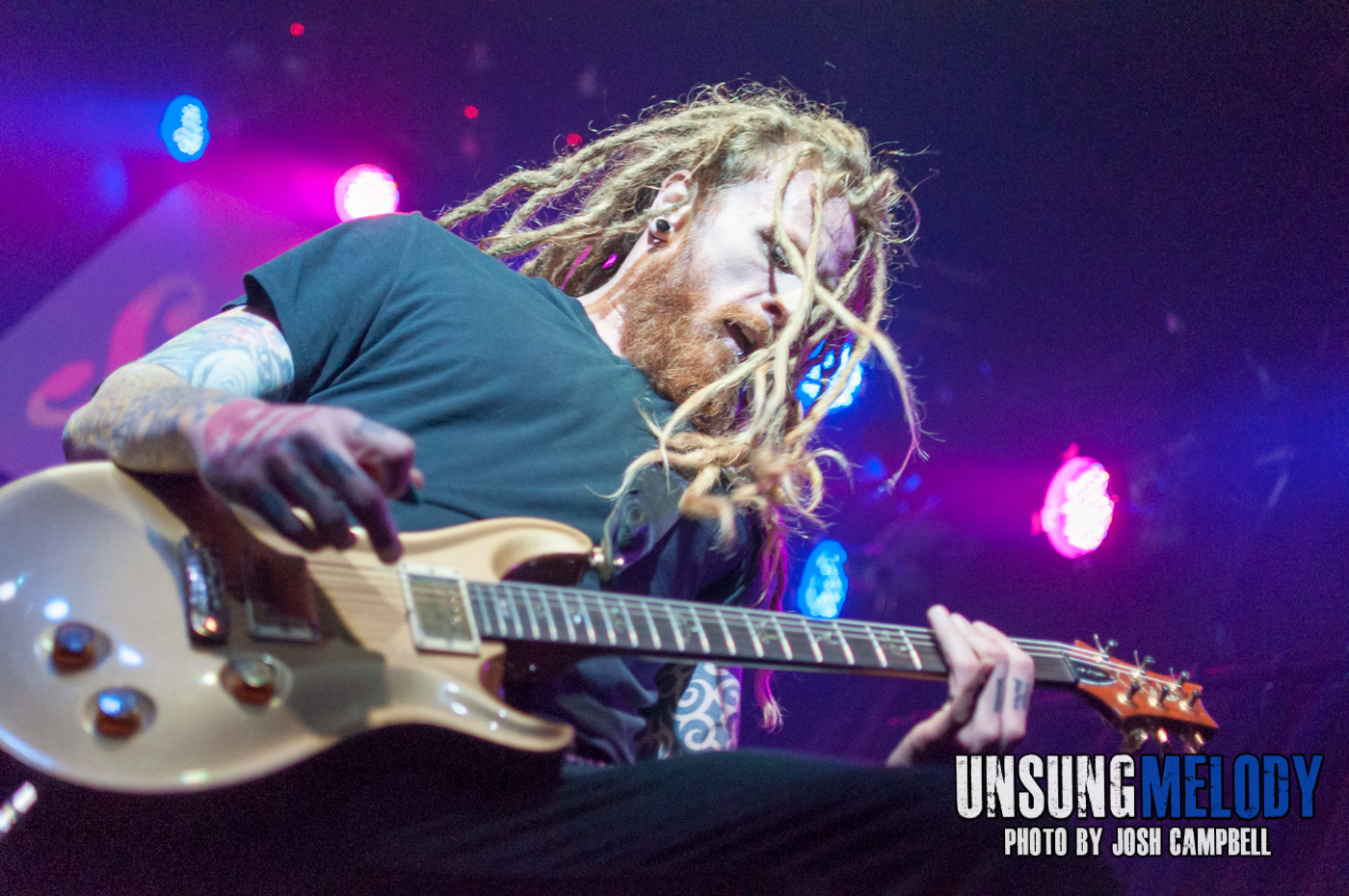 Earlier this month, Double Dukes Saloon in Henderson, Kentucky, played host to a variety of bands. Kicking off the rocking evening was Almost Kings. Their presence and sound harkened back to a pre-fallout Limp Bizkit. The vocal delivery, was very Fred Durst-ish, and without any charm to go with it. Frankly, nu-metal had been thrown out the window, and these guys are hoping for a return.
The second band to the stage was Super Bob. Although this band's name is rather… dull, they were playful, flamboyant and full of energy upon the stage. Sounding like a more modern combination of Rage Against the Machine, and P.O.D., these guys really knew how to play up the crowd and showcase their music to make new fans. By the end of their set, they made a new fan out of me, and many out in the crowd. That's how you take advantage of a nice opening spot.
Up next was a band called Falter. After immediately taking the stage, the vocalist went as far as attempting to command all members of the crowd to come up to the stage and give him some love. Suffice to say, this set the tone for the rest of their set. Musically, the band was solid, but the vocalist appeared to have a lot of trouble hitting most, if not all the notes. Unfortunately, I did not enjoy these guys. I'll stop short of insulting the band, as it could've just been a bad night. We all have those, but if this is a common occurrence, Falter won't get far. Fans are too smart and the choices are too many to settle.
The final opener for the evening was Blacklite District. These guys have been hitting it hard on Octane Radio, and just hit #36 on the Top 40 charts with their single "With Me Now". It was a but of a slow start for the band, while they got into the groove on stage. Their vocalist, Roman James, was having a rough night vocally, and sounded like he may have been sick, perhaps there is something going around their camp. It could help explain Falter's issues I suppose. Vocally, Roman sounded a bit like Donald Carpenter (Eye Empire) in his early days with Submersed.
Anyways, these guys were fun to watch. Oniel Laffitte, on bass, and Christian Mardini on drums proved to be a very tight rhythm section, and brought a lot of energy to the stage, guiding the songs along with relative ease. Some of the highlights for me that I can't wait to hear on the record were Take Me To The Grave, This is Where It Ends and of course the set closer With Me Now.
Musically, I couldn't help but feel this band is an electronic-infused younger version of Sevendust and that's certainly not a bad thing! Seeing them at the merch table after the show was also a nice positive note. So many bands either don't care or charge extra, that's not cool in my book.
Blacklite District:

Saving Abel have had a difficult couple of months, before they hit the road recently. After their original vocalist, Jared Weeks, left the band in December, and their drummer, Michael McManus, shortly after, they've got a major climb back up the hill. With their new vocalist, Scotty Austin, they took the stage with incredible fervor. With Jason Null's fervent energy, and Scotty's undeniable and enduring stage presence, one can hardly tell that he has been in the band for less than a month. While playing some of their biggest hits, and bounding across the stage, these guys could put on a show. The crowd began to push harder and as close to the band as they could, just to feed off the energy they had.
Suffice to say, despite such hardship, these guys are prepared to move forward, better than ever. I look forward to seeing more of what these guys can do with this lineup.
Saving Abel: