Musicianship and Intrigue. The Buckle Up Festival in Cincinnati, OH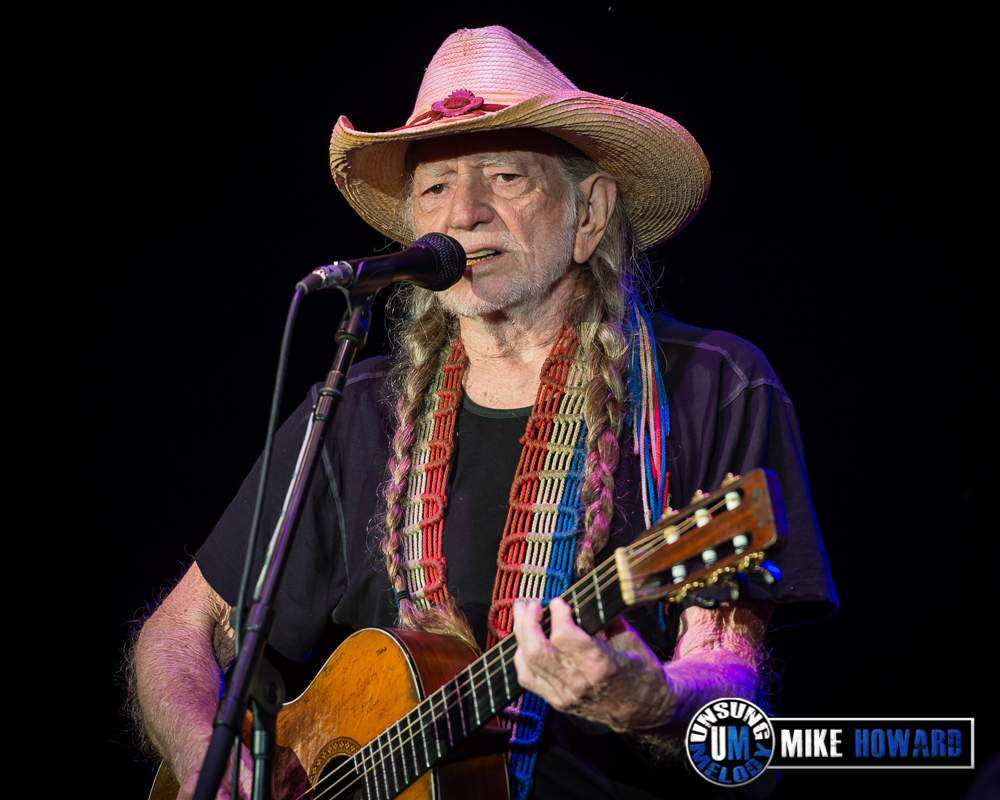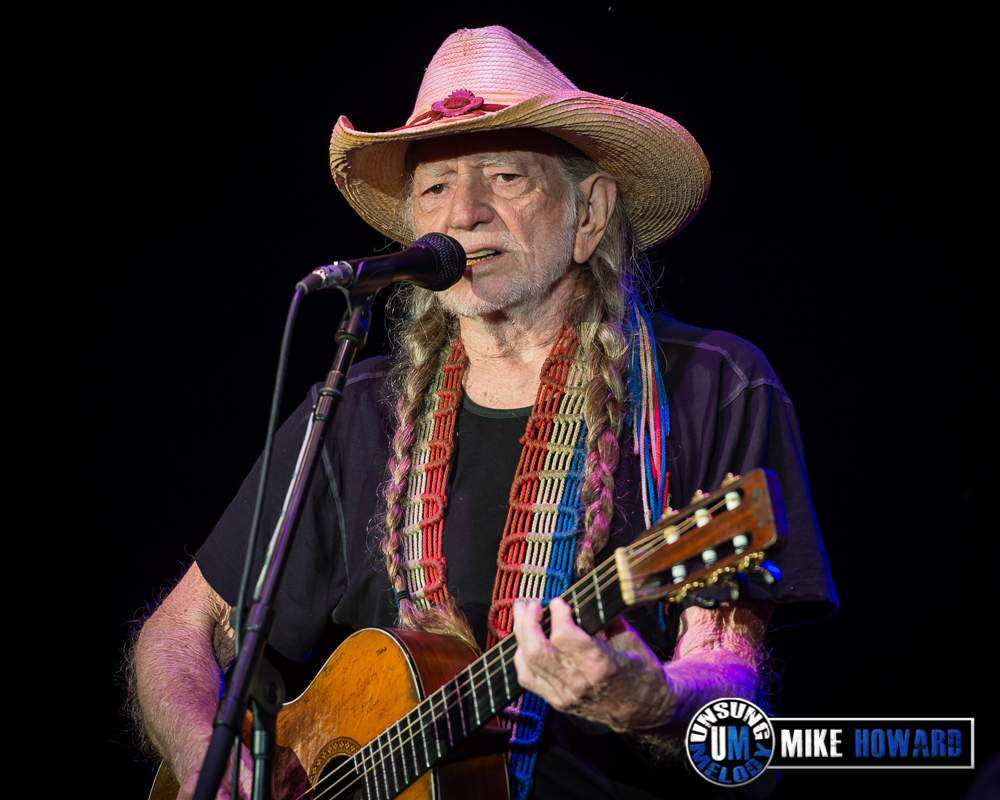 I'll be honest, when I was asked to review the inaugural
Buckle Up Festival
in
Cincinnati
, I was a bit apprehensive. You see, I am not the biggest fan of the newer country music. What I did find out though, was the 3 day festival at
Sawyer Point
on the banks of the Ohio River was more about the musicianship than the flashy new country that dominates the airwaves.
Buckle Up
was organized to be a three day celebration of Americana music headlined by the likes of
Alabama
,
Willie Nelson
,
Alison Krauss
and
The Band Perry
, along with an impressive roster with many other incredible acts. Color me impressed.
Overall, the concert setting on the banks of the Ohio River proved to be the perfect place to showcase all of this incredible talent. With a hefty crowd on Saturday and Sunday, plus even a few boats listening in from the river, made for a truly unique experience and one that should continue for years to come.
On Friday though, the weather didn't want to cooperate, as there was a constant steady rain that lasted from 4pm through to the end of Alabama's set. This seemed to hold that days' crowd down a bit. Even though the crowds were smaller, they were certainly no less enthusiastic. Friday was filled with a lot of newer talented bands and performers, but was headlined by a trio of powerhouse performers. This trio started with Marty Stuart, a seasoned Nashville veteran who has played with just about everyone from Johnny Cash to today's stars. Marty is an accomplished guitarist who tore it up on stage and gave one of the more spirited performances of the night.
Jamey Johnson was next up and he was just as entertaining. His brand of country music is all about great songwriting with no frills. What you see and what you hear is what you get and the crowd absolutely loved it.
The night closed with Alabama, one of the biggest selling country artists of all time. Opening with "If You're Going to Play In Texas, You Gotta Have A Fiddle In the Band," they thrilled the crowd with hit after hit. I have enjoyed Alabama over the years, but it was quite startling to witness a set with so many songs I knew. They ended Friday on a high note that left the crowd chomping at the bit as they waited for Saturday.
Check out Mike Howard's photos from day one here.
Saturday was the day that had the strongest lineup of all three days. The weather was beautiful and the crowds showed up in full force. Multi-Grammy winning artist Emmylou Harris took the stage and sang like an angel. While her music is a bit mellow for my personal tastes, the control and strength of her voice held the crowd captive with each note.
Next up were the Athens, Georgia-based band Drive-By Truckers. They played an inspired set that was highlighted by singer Patterson Hood's story about his grandmother. Turned out it was both his sister's and late grandmother's birthday and he celebrated with a rousing rendition of a song titled "Box of Spiders". Feeling the passion in his delivery, the crowd was riveted.
Next on the main stage was Alison Krauss and Union Station featuring Jerry Douglas. Alison and the band are world class musicians and their performance more than proved it. I knew they were great, but wow. Add in Jerry Douglas, who is a world renowned dobro player who was tremendous in his spotlights, and you'll be hard pressed to find a better show. Dan Tyminski is a wonder on the guitar, mandolin and vocals. Here's a random fact for you; Most people don't know that Dan was the singing voice of George Clooney in blockbuster movie O Brother, Where Art Thou? I tell you this because Dan proceeded to do an amazing version of "Man of Constant Sorrow". Alison played beautifully and sang even better. I was truly impressed and so glad I caught their set.
The highlight of the whole festival for myself was next, though. Old Crow Medicine Show came out and put on an incredibly entertaining show. If you've never seen them, I highly recommend you find a way. Right from the get go they were high energy and the audience was happy to reciprocate it right back to the band. Whether playing harmonica or fiddle or banjo, each and every member of the band was spot on. The vocals and harmonies were incredible. By the time they got to their signature song "Wagon Wheel," the crowd was stirred into a frenzy and singing along at the top of their lungs to every note. When they left the stage after ending the night with a fiddled up version of Tom Petty's American Girl, the crowd was in audible ecstasy.
Closing out Saturday night was an American legend that is still going strong at 81. Willie Nelson hit the stage to a huge crowd and did not disappoint those in attendance. Willie has written and recorded some of the most famous songs in history and it was an honor to see him live. Make no mistake though, this was no nostalgia tour. Willie can still clearly play and sing. He started with Whiskey River and proceeded to run down hit after hit, including Crazy, On the Road Again, and Georgia On My Mind. Willie's stripped down band included his sister on piano, who really accented his guitar playing in a wonderful way. Nobody plays like Willie. Nobody. Sometimes it feels like he's making it up as he goes, but he always ends up right back in the groove. It's really something special.
When he played show closer "Roll Me Up and Smoke Me When I Die," Alison Krauss and special guest Miranda Lambert came out and sang backup on an absolutely stunning rendition. It was awesome!
Check out Mike Howard's photos from day two here.
Sunday was highlighted by some lesser known acts that exhibited a lot of talent and I'll say that several should become household names very soon. Newcomer Dylan Scott rocked his way through a set that was highlighted by a touching cover of the late Keith Whitley's "When You Say Nothing At All."
Next on the main stage was David Nail. His set was spirited and even featured a cover of a Kings of Leon song.
The band Thompson Square came on next on the River Stage. This is a husband and wife duo that have great harmonies and an extremely tight band. I'll admit, I wasn't too familiar with them, but the crowd seemed to know many of the songs and were cheering right up until the very end.
The night and the festival closed with The Band Perry. This band features two brothers and their sister on vocals. It was clear that Kimberly Perry is far and away the star of this band. Her vocals were really strong and sometimes raspy. In my opinion, some of the songs weren't as strong as the vocals, but overall they had a pretty good stage show and the audience certainly shouted their approval.
So after 3 days of country music, am I a convert? The newer flashy country doesn't really appeal to me, but give me a banjo, fiddle and some beautiful vocals and I am definitely a fan. That to me encapsulates what the Buckle Up Festival is all about. This was the first Buckle Up, but as I said before, it should become a staple, but I for one hope this becomes an annual event if it showcases anywhere near the talent of the first one. I'll leave you with a quote that stuck with me all weekend long. It seems to sum things up nicely, as Ketch Secor, fiddle player and vocalist for Old Crow Medicine Show said, "Now that's what I call country music."
Check out Mike Howard's photos from day three here.