LSMS. Alice In Chains featuring Monster Truck at the Big Sandy Superstore Arena in Huntington, WV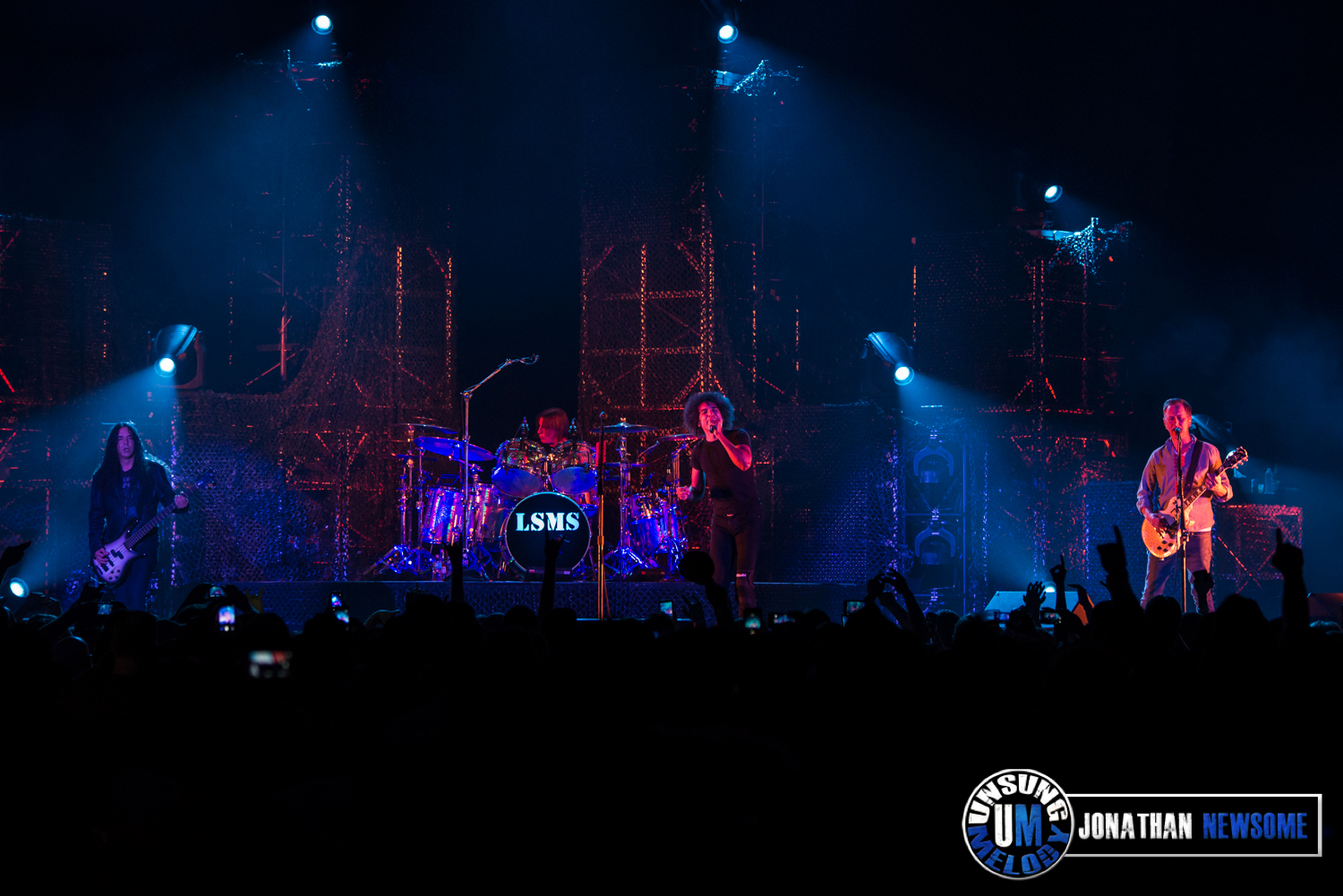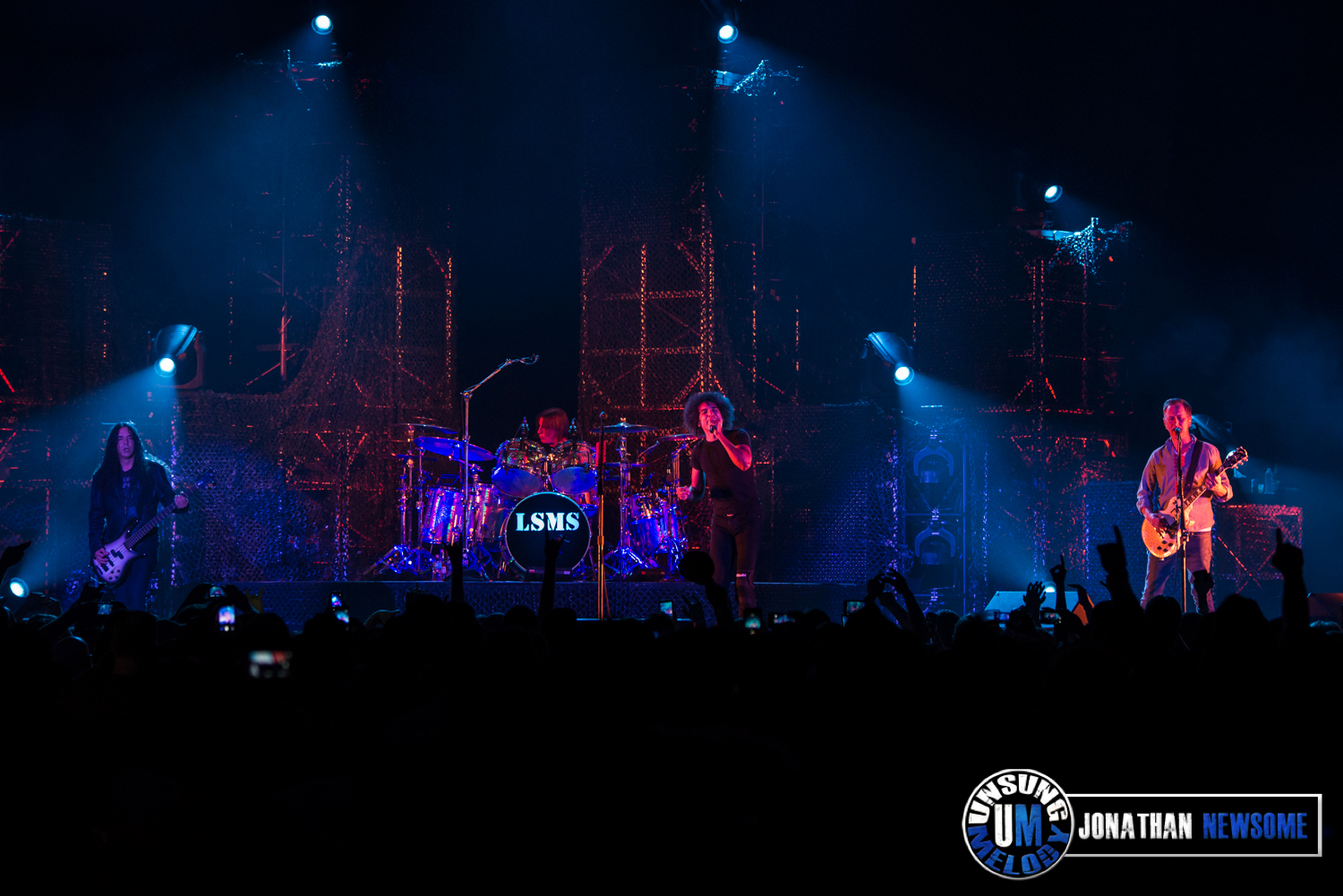 Huntington, WV is home to the Big Sandy Superstore Arena. It's a smaller venue that houses regional concerts and many family oriented events. With a capacity of 7,500 or 9,000 seated, it's a really nice spot to catch some cool shows. It was built in 1977, so the facilities aren't the most modern you'll experience, but the staff and city have done a tremendous job of renovating and upgrading the facility to create a great atmosphere.
I made the two hour trip East on I-64 to visit the Big Sandy Superstore Arena for a very special show. Grunge legends Alice In Chains were set to take the stage. For me, AIC was THE band that I personally connected with most in my earlier years. Vocalist Layne Staley's pain and addiction were often conveyed lyrically. His depression was often on display and I, for whatever reason, related to him like no one else before, or since if I'm honest, his death was the only death involving a musician, which I had never met, that felt personal to me. I suppose for the older generations, he was my John Lennon. Obviously Layne Staley is no longer with us, but his lyrics and music created do live on and for that, I'm extremely grateful.
Opening the night was one of my personal favorite new bands out there, Canadian rock n' rollers Monster Truck. Their no frills, meat and potatoes only approach to blues-oriented rock is a welcomed, fresh revival of days gone by. If this were 1973, these guys would have multiple Grammy's on their mantles. Sadly, those are now only given to button pushers and solo artists who sing someone else's songs. Anyways, I was #stoked to see these guys added to the bill.
Opening things up was the track The Lion. It's high energy, it's catchy, it's a perfect showcase of who they are. As the arena began to fill up, you could sit back and watch as the unfamiliarity of the band was puzzling to the patrons, but the music was without question perking up some ears. By the end of Old Train, there were plenty of heads a'bangin.
The band surprised me, well okay…everyone, with a new song. Sadly, the name wasn't mentioned, and I could not make out a working title. So I suppose you'll just have to take my word when I tell ya that "untitled" was awesome! Ha!
With Monster Truck, bassist/vocalist Jon Harvey leads the way. Slinging his mighty mane in circular whips, Harvey resembled a whirling dervish as he led the band into the mighty South Sea Blues. While guitarist Jeremy Widerman provided the complimentary power surge for the band, giving us his best Angus Young and Chuck Berry impressions.
While I truly love high energy songs within a set, there's one thing that is always better than that for me, and that's a slow driving blues masterpiece. Monster Truck is well versed in the blues, so when they broke into For the Sun, a baseball bat couldn't have wiped that big ole grin off my face. On the album, the song is terrific. In a live setting, it's indescribable. The power and emotions seemingly elevated the entire room and was the highlight of the set for me. Oh. My. God.
Honestly, it's rare that a young band can live up to the production of a studio, but in my opinion, the studio limits Monster Truck. They are a band that must be witnessed live. Some of the things you can't really grasp from the studio, but must enjoy are; Jon Harvey's nonchalant demeanor (he came off as the epitome of cool), the aggressiveness of Jeremy Widerman's stage presence screamed rock and roll, drummer Steve Kiely's "Furiosity" was mesmerizing and keyboardist Brandon Bliss' constant waving and friendliness made for an incredibly interesting set. To say I was impressed would be the understatement of a lifetime.
After terrific versions of Undercover Lover and Sweet Mountain River, the band ended the set with the clap induced Call It A Spade, which was the perfect high energy jaunt needed to prep West Virginia for the return of Alice in Chains.
Monster Truck:

After a brief changeover, Alice In Chains finally took the stage in Huntington. The arena was literally shaking as the band found their spots and the noise was flat-out deafening. Kicking things off were a couple of my favorites from the now classic album Dirt. The aggressive stylings of Them Bones and Damn That River were the perfect tandem to announce the band is here and they're not playing nice. Their message was loud and clear. They were there to hand you a swift kick directly to your backside.
This was my second time seeing William DuVall as the vocalist for AIC, so I knew what to expect from him live. While he's the first one to admit he has huge shoes to try and fill, he is also one of the few capable of doing an admirable job on the classics, but still creating music that SOUNDS like Alice In Chains. His presence onstage has grown exponentially since that first show and he legitimately looked comfortable being the lead vocalist of this band.
After performing the always fun Grammy-winning track Again, the band played the song that reintroduced them after their return. Jerry Cantrell took the lead vocal spot for Check My Brain and it was absolutely massive on this night. This one was easily an early highlight for me. They then followed that up with one of the first songs we heard from their new album, Hollow, which was brilliant and blended into the set as if it's been there for 20 years. That, ladies and gentlemen, is how it's done.
*This section of my review is a little heavy, so feel free to skip ahead if you like. I mentioned how I always related to Layne Staley before, but for me, no other song had a more profound, perhaps even morbid, effect on me than Junkhead. After Layne's passing, the song became much more than a song for me. I've lost several friends to depression and addiction, so the song became a haunting plea for help that ultimately ended terribly. It became something that I always seemed to associate with those friends I've lost. Hearing the band play this song brought back so many memories and honestly, most of them were sad. Smelling someone "lighting up" during this song really made me feel sorry for them, as it's quite possible Layne's demise was lost on them. It was also here that it finally hit me that the LSMS on Sean Kinney's kick drum, were the initials of both fallen members of AIC; LS for Layne Staley and MS for former bassist Mike Starr. A fitting tribute and a subtle reminder for the fans.
After William took up the acoustic guitar for the track Voices, I saw the crew ready the talk box and that could only mean one thing. Yep, you guessed it, Man In the Box. It's safe to say that by now, all hell had broken loose. Lots of headbanging, a small circle pit and crowd surfers littered the crowd on the floor and the Huntington patrons were having the time of their lives. A moment that fully illustrated the power of music.
Following the hauntingly beautiful Nutshell was a couple of their heavier tunes, Last of My Kind and then one from the new album in Stone. For me, Stone is the song on the new album that sounds most like the classic AIC catalog. Live, it was extremely powerful and was another one of my favorite performances of the night.
Having said that though, my favorite performance of the night came next as the band tore through the classic We Die Young. I'm still not sure the band has written a song that possesses such a powerful, almost arrogant riff like We Die Young. The crowd gave one last massive effort for this one and once again, the sound was deafening.
Couldn't possibly get any louder. Right? Wrong. The band broke into the classic Rooster and it felt like the roof was lifted off the place. I can honestly say, of the 1000's of faces I looked at in that moment, I didn't see one of them not mouthing the words. That, NEVER gets old. That moment ended the main set as the band took a brief break before returning to the stage for a three song encore that included Got Me Wrong, No Excuses and the always powerful Would?.
With little chatter between the songs, the band relentlessly played one hit after another, each bringing it's own unique moment and providing the crowd with tons of action to take in. A beautiful light show created the perfect backdrop and the sound was really, really good this night. To sum it all up for ya, in my opinion, the fans really got their money's worth and I highly suggest you find yourself a date near you here.
Alice In Chains: