Jamey Johnson At The Belterra Casino In Florence, IN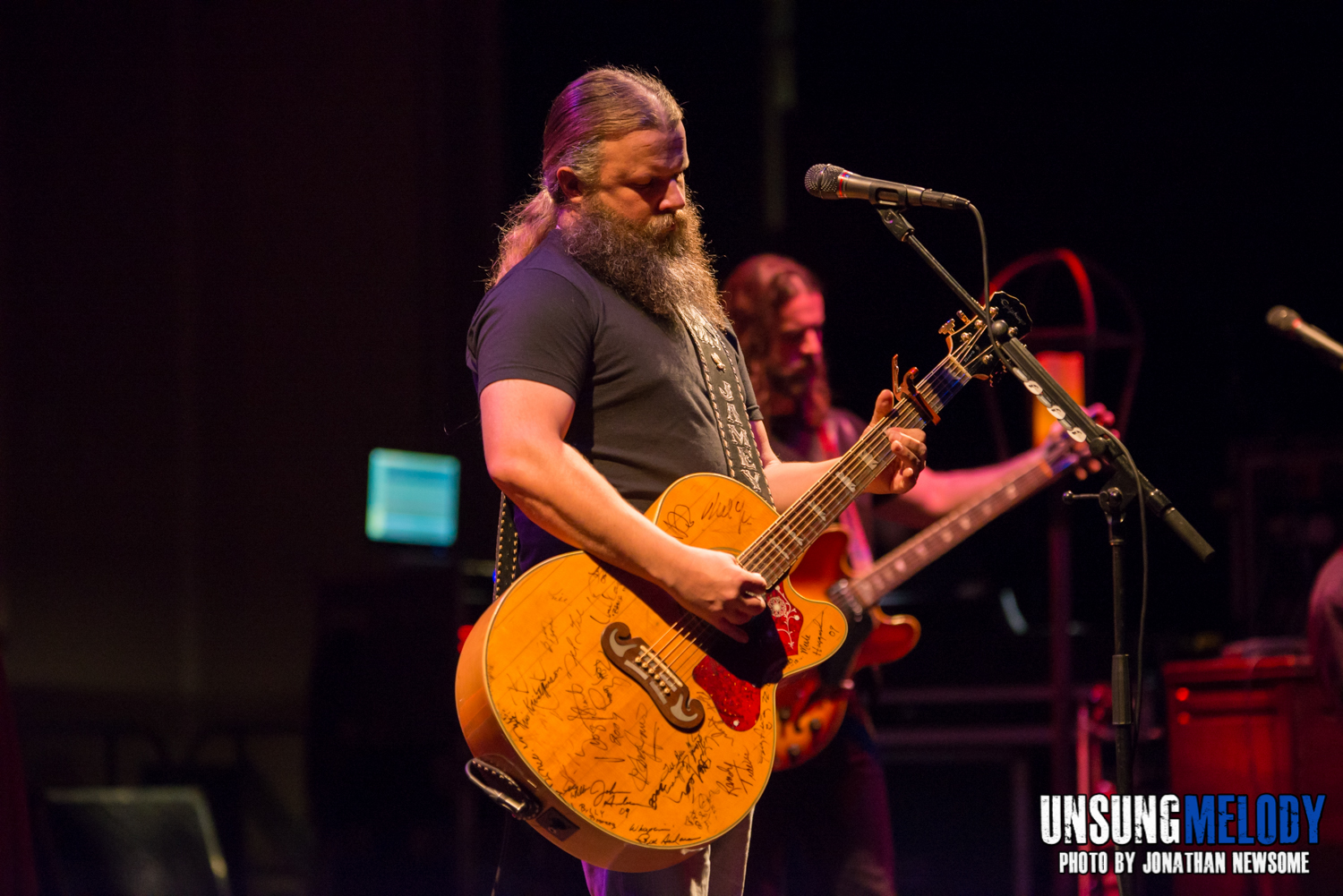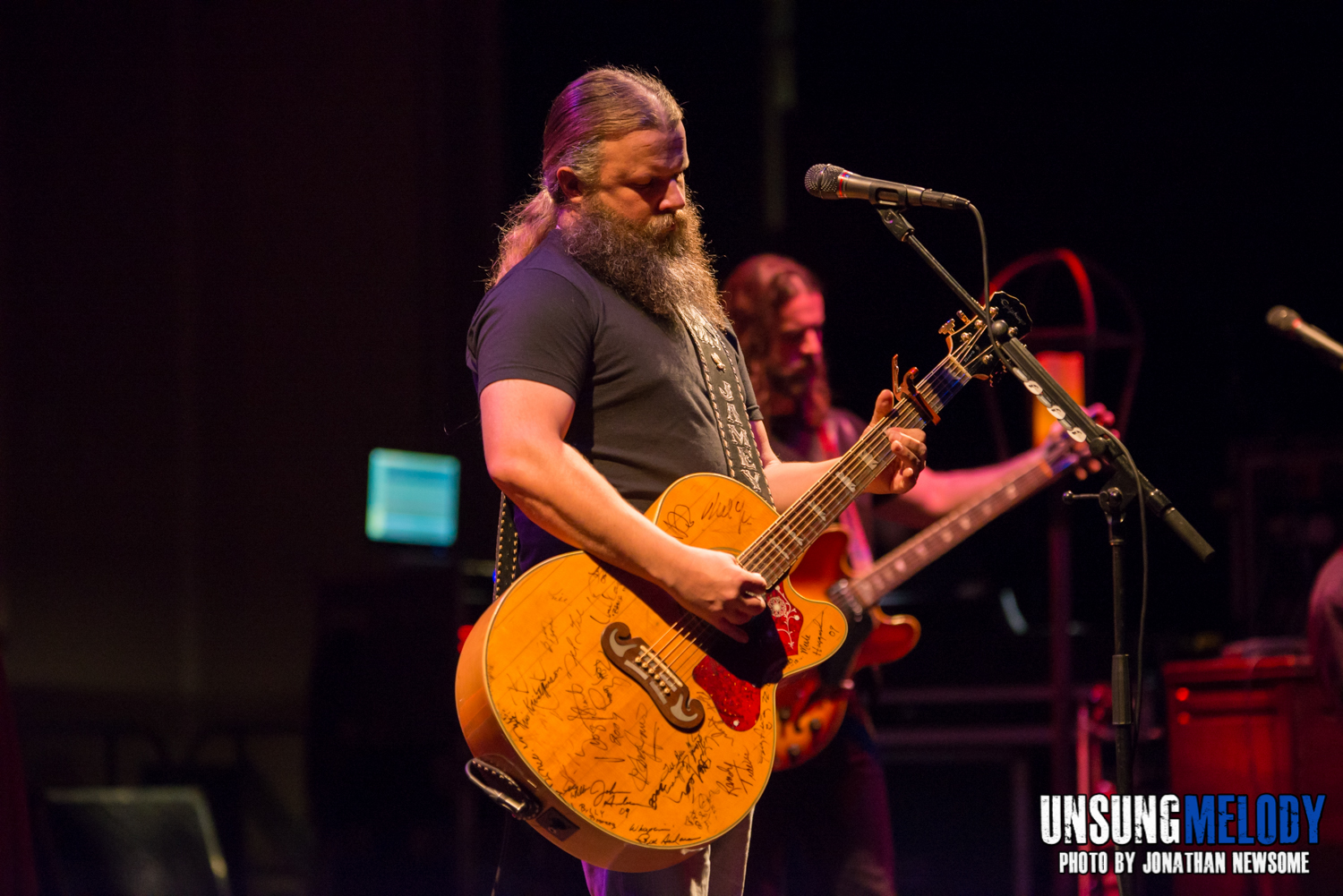 *Don't forget to check out my photo gallery below the article!
Well, I finally made it to a casino for a concert. As many shows as I've been to over the years, NONE of them had taken place in a casino. I'm still trying to wrap my head around that one. Anyway, I made my way North to the Belterra Casino in Florence, Indiana, where they have a nice seated venue called Center Stage. I was there for one of the newest members of what has long been considered outlaw country. Singer/songwriter Jamey Johnson took his brand of country to the stage and was, well…hmmmmm, let's discuss it.
Without saying a word, the band, followed by Jamey, took the stage. Normally, that's no problem whatsoever, but the fact that the whole not speaking a word was a recurring theme throughout the night, has me a bit torn on this review. On one hand, you get more music for your money when an artist doesn't do much talking. On the other, you miss out on "getting to know" an artist and their personality. Personally, I prefer when an artist is a little more forthcoming and interactive with their audience. With a gold and platinum album under his belt though, Jamey can obviously do what he wants and that's exactly what he does. I can't really blame the man!
Musically, Jamey and his band sounded absolutely perfect. Other than the metal band Tool, I don't think I've ever heard a band sound as spot on as Jamey did. What you hear on the record, is exactly what you get in a live setting. From that aspect, this concert was amazing. The set was a mix of songs that Jamey himself has written for others or released for himself, along with a few terrific cover songs.
Popular songs like High Cost Of Living, That Lonesome Song, The Guitar Song and Can't Cash My Checks littered the first half hour of the set. One of the first cover songs that Jamey and the band mixed in was I Fall To Pieces. The song is from Jamey's new album titled Living For A Song: A Tribute To Hank Cochran. Hank Cochran wrote this classic song that shot Patsy Cline to stardom way back in the day and Jamey does this as a duet with the legendary Merle Haggard on the aforementioned tribute album.
With a calm swagger, Jamey continued to roll through the set. He was comfortable and cool as if he were grinding it out in an old smokey bar in Nashville at closing time. His voice was deep, his concentration great and his conviction was never more clear than when he sang two songs from the great Waylon Jennings. Drinkin' and Dreamin', as well as the always beautiful Amanda were, up until that point at least, the two biggest reactions from the crowd. I'm not sure there is anyone out there better suited to sing the songs of Waylon Jennings than Jamey Johnson is. It's something you just have to witness to understand.
After singing his hit Mowing Down The Roses, Jamey's Dad, Howard Johnson, came onstage to sing a few songs with his son. That has to be a tremendous moment for Jamey, as well as Howard, every night. The first song they sang together was the first song that most anyone heard from Jamey, In Color. Fittingly they followed that up with By The Seat Of Your Pants, which references Howard, and the last song they sang together was Lefty Frizzel's Long Black Veil. This song was a very pleasant surprise for me. Hearing Jamey sing this classic, really showcased just how big of an influence Lefty was on Jamey and in particular his songwriting style. The haunting lyrics that tell the tale are a perfect fit and I for one, would LOVE to see Jamey record this one.
As the crowd began yelling song requests, Jamey, continuing to do his own thing, broke into My Heroes Have Always Been Cowboys. This cover was of course originally recorded by Waylon Jennings and later released by Willie Nelson. The song certainly seemed like the right decision, as the crowd hung upon every word and soaked it all in like a sponge.
Afterwards, Jamey stroked his beard in thought, clamped on his capo and tore into Give It Away. The megahit that Jamey wrote, but George Strait made famous. This was a definite highlight, as the crowd was happy, the beers were flowing and the mood was right. Sadly though, this ended the night. Jamey threw his pick out into the crowd, waved and disappeared as quickly as he appeared.
I was honestly in shock. One hour and roughly twenty minutes after the first note, he was gone. No interaction. No encore. So as I said before, I'm still a little torn on this concert. I suppose the only way to settle this is for you to share your thoughts or go see Jamey yourself.
Jamey Johnson: