Imagine Dragons "Into the Night" Tour Featuring Nico Vega and The Naked and Famous at Allstate Arena in Rosemont, IL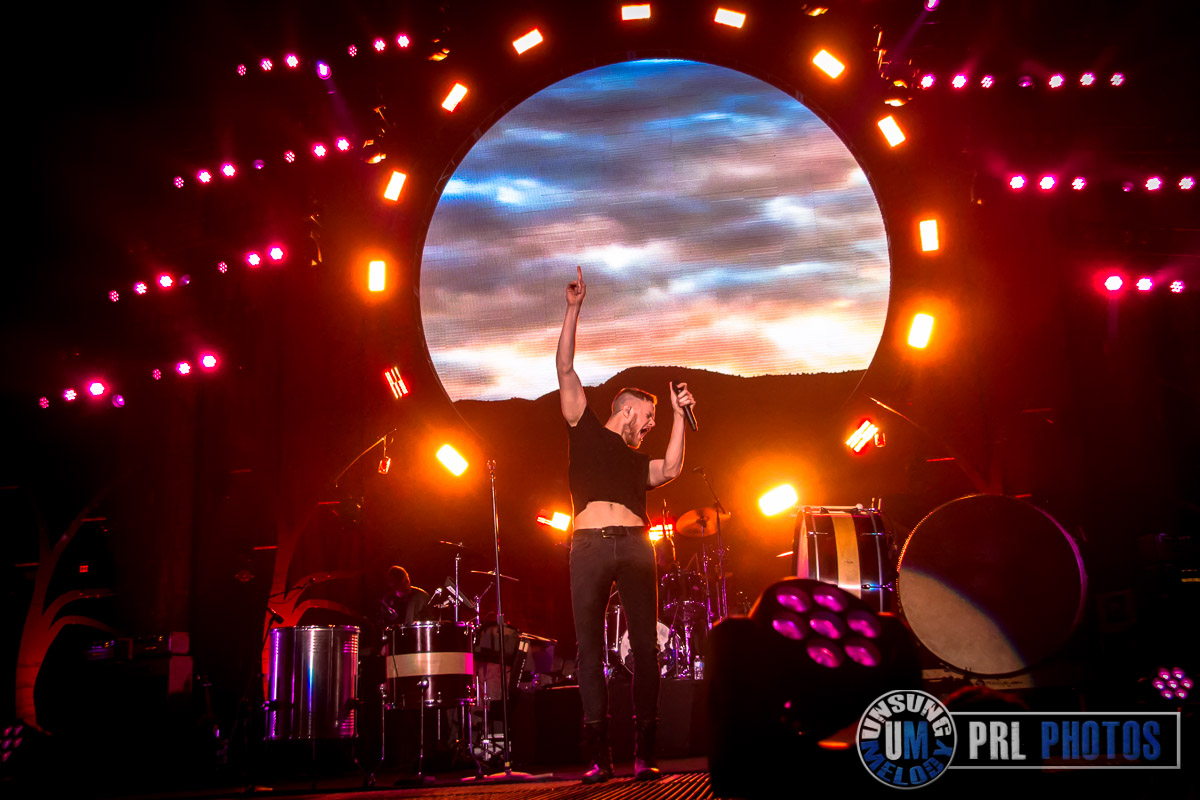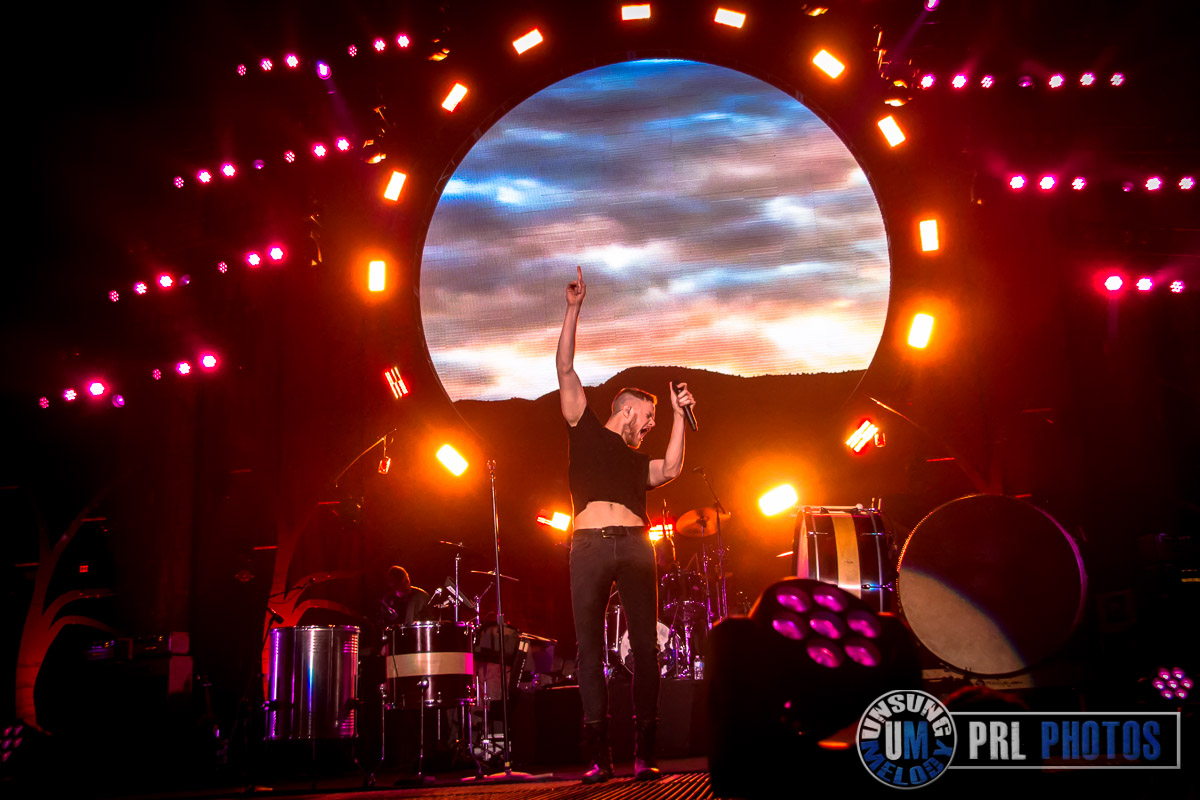 As the whirlwind of the past two years is coming to end for the US touring cycle of Imagine Dragons, Chicago would be their second-to-last stop. The Allstate Arena definitely did not disappoint, with a sold out crowd looking to enjoy a night of Alternative Pop music.
Opening the night was Nico Vega, whose vocalist Aja Volkman is married to Imagine Dragons' lead singer, Dan Reynolds. Known for playing intense and sometimes out-there sets, Volkman walked out in what looked to be an adult, sparkly onesie and proceeded to work the crowd like few could.
Opening up with Dance, Gravity and Back of My Hand; Volkman was sure to catch your eye as she seemingly floats around the stage. They ended the night with Beast. The song reminds me a bit of the slightly heavier band Dead Sara and I must admit that it has a great arena vibe and was a perfect way to end their set.
Nico Vega:

Up next were The Naked and Famous, a wonderful band out of New Zealand. Having built a strong following since their first album, the band rolled into town with their newest release In Rolling Waves. The album certainly has a great sound and looks to be the next big thing. The energetic crowd seemed to know every song as they sang-a-long near the top of their lungs. The band opened with A Stillness. Followed by Punching in a Dream and Girls Like You. They remind me a little of OMD (Orchestral Manoeuvres in the Dark) for this generation, with its synthpop complimented by the drums & guitar. They ended their set with No Way and Young Blood, leaving fans searching on their phones for more info on the band.
The Naked and Famous:

I remember the first time I heard Imagine Dragons, I was driving home from covering a rock festival and looking for something on the radio and I heard this uplifting song titled It's Time. I had no clue who they were and what they would become, but I did know the song made my journey home a little more pleasant. Fast forward 2 years later and Imagine Dragons have taken the music industry by storm! Winning many, many awards, including this year's Grammy for Best Rock Performance.
As the lights dimmed, the backdrop rose to show a full moon, as sharp blue lights pierced the room as they kicked off the show with Fallen. You can't help but feel the urge to move and to dance with almost every song played. Once they got around to playing It's Time, the whole crowd was moving as one and there was no way that you could not help but join along.
Drums were played by EVERYONE during Who We Are, a song which was featured in the movie The Hunger Games. It was quite the site to see. That led into Rocks, The River and Amsterdam. Singer Dan Reynolds absolutely dominated the stage, as he ran back and forth and charging up the extended stage to the delight of fans. Each member of the band got to showcase themselves with solos, which of course included guitarist, Wayne Sermon. Wayne's solo included him playing a snippet of guitarists who have influenced his style. Reynolds told the crowd how many genres of music have the style of music they play, just in time for them to launch into a cover of Rush's classic Tom Sawyer. This was a risky move in my eyes, as this song is so well known, but the crowd did not care as seemingly everyone pulled out their air guitars and played along.
Playing for close to 1 ½ hours, the band closed out the set with a powerful performance of Demons. Following that up with the sing-along song, On Top of the World and of course ending on the monster hit, Radioactive. With every light flashing and every drum being played, the band left the crowd begging for more. Thankfully, after a few minutes, they did not disappoint as they returned to the stage and played Bleeding Out and closed the show with Nothing Left To Say.
With one more show to go on this two year adventure, Imagine Dragons have given their fans everything they have and then some. From playing small 200 seat bars to playing sold-out venues, the band has scaled the summit of superstardom. We all look forward to what they have in store for us as they begin writing the new album.
Imagine Dragons: