Hold Onto Your Hats. Kid Rock featuring ZZ Top and Uncle Kracker at Riverbend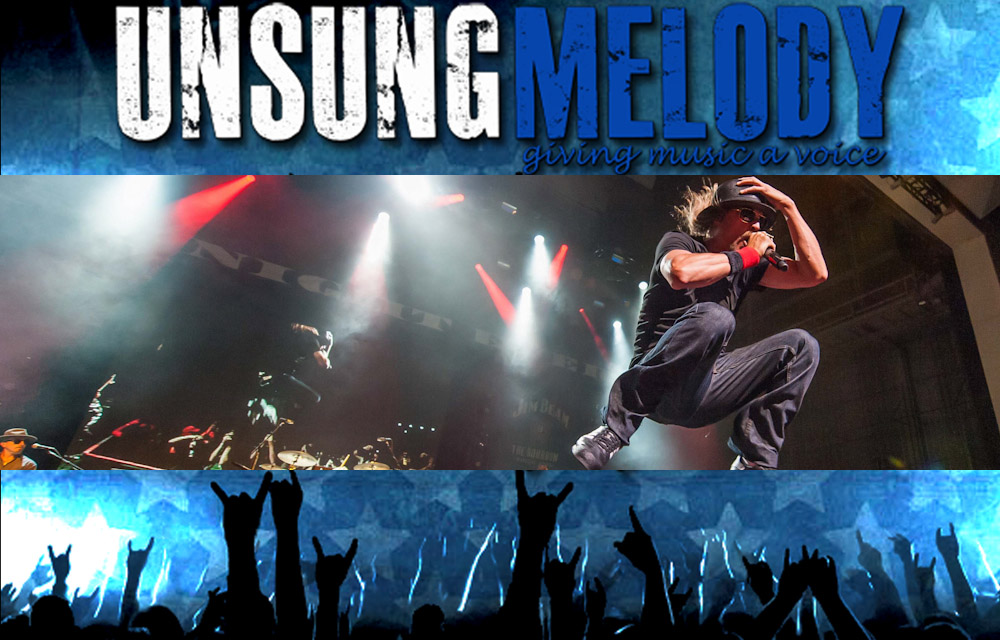 When I was invited to attend and review the Kid Rock and ZZ Top show at Riverbend Music Center, I was excited to say the least. I had previously seen both acts live and looked forward to Kid Rock's energetic stage show, and ZZ Top's Texas blues. The theme of the show was Best Night Ever. The name comes from the idea by Kid Rock to attempt to keep the show cheap enough for the common fan. $20 tickets, $20 dollar t-shirts, and $4 beers certainly had the the place packed. The beer and restroom lines showed that his idea had worked, as the show was sold out. I suppose that means it's a difficult argument to dispute that theme for most everyone involved.
Long time DJ and Kid Rock collaborator Uncle Kracker played a short, and in my opinion, uneventful set for a sparse crowd. Most of the fans were still in the lot priming up for the two main events. Kracker has a few radio hits, and received applause for those, but mostly he played covers and what came off as a generic southern rock. A format he just now is starting to enter.
When the video started to announce the arrival of ZZ Top to the stage, the crowd rushed down to their seats. It was an interesting mix of the young fans there for Kid Rock and older rockers who had grown up with ZZ Top. That "little 'ol band from Texas" did not disappoint. ZZ Top plays a supercharged Texas blues and boogie, and no one does it any better than they do. Their music is iconic as they're beards are. They started the show with Under Pressure from the huge 80's album Eliminator. They then proceeded to tear through both 80's MTV hits and 70's rock radio staples. After starting a little shaky on his vocals, things got warmed up and guitarist Billy Gibbons soon found his groove with his blues growl. Bass player Dusty Hill has always provided the higher vocal lines and the deep bass pocket for Gibbons to weave his guitar magic over. And weave he did. Starting with Waitin' for the Bus all the way through to show closer Tush, Gibbons put his electric blues stamp on each and every song. Gibbons is an electrifying player who has an ability to make the blues sound both heavy and funky all at the same time. This really was never more apparent than in the classic La Grange, which turned into what they liked to call a sloppy drunk jam. In the end it was the perfect intro to what was still left to come, and also showed you that these Rock and Roll Hall of Famers still have plenty left in the tank.
Next up to the stage was the main event Kid Rock. Rock has always been someone who is hard to categorize. When he first started many thought he was just another white rapper flash in the pan, but with each album he has increasingly moved away from this genre. You can see and hear that he has a true appreciation of many types of music and pays tribute to many of the artists he idolizes. The show opened with an intro of Journey's Don't Stop Believin'. The song cut right after the line about the small town boy born and raised in south Detroit. As any true fan of Kid Rock's would know, he was born and raised just outside of Detroit. At that moment the curtain fell and the show began. If you've never seen a Kid Rock show, the two things that are guaranteed are high energy and lots of partying. Although his more recent recordings have started to shy more and more away from the hip hop genre, he certainly did not shy away from it in concert. He opened with Devil Without a Cause from his commercial breakthrough album, and played several other songs off of this album. Kid Rock is a great performer entertainer and really owns the stage. The show is constant energy, and the fans connect that energy, reacting to every jump, high note and big chorus. His band is known as the Twisted Brown Trucker band. From the harmonica and saxophone all the way to the DJ behind the turntables, these are accomplished musicians. That is the nice and surprising part of a Kid Rock show. Although you know you are going to get a spectacle with pyro, lasers, and video screens, you also are going to get first rate musicianship.
After the frenetic start, he proceeded to slow it down with a nice version of his hit Picture with a backup singer sitting in for Sheryl Crow. There was even a moment when Rock got behind the turntables and showed his own DJ'ing skills. Overall the sound of the band and Kid Rock himself were excellent. When he came back for the encore, it was him alone with an acoustic guitar. He paid tribute to America and the fans, and sang an understated Blue Jeans and a Rosary. But then it was time to amp it up again with the crowd singing along to All Summer Long, and had the whole place bouncing to show closer Bawitdaba. Some people might not like his voice or his songs, but there is no doubt about Kid Rock's passion for his music and his fans. As the show closed you could see that his fans certainly return that passion and energy to him. Even if you were not a fan, on this night you couldn't help but get caught up in the energy of the music and the passion of all involved. It was a hot and humid night in Cincinnati, but that didn't stop anybody from having a little Texas boogie mixed with some Detroit party music.
Click here for more Kid Rock tour dates.