Forecastle Festival 2013: Day 1 Review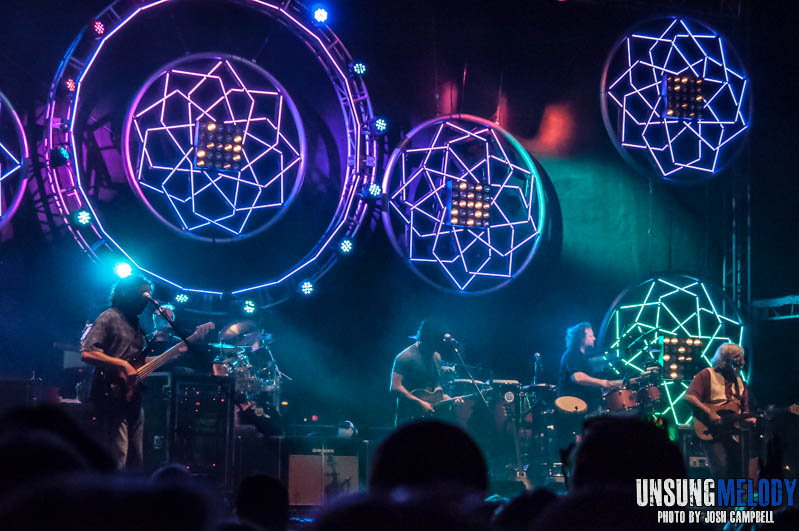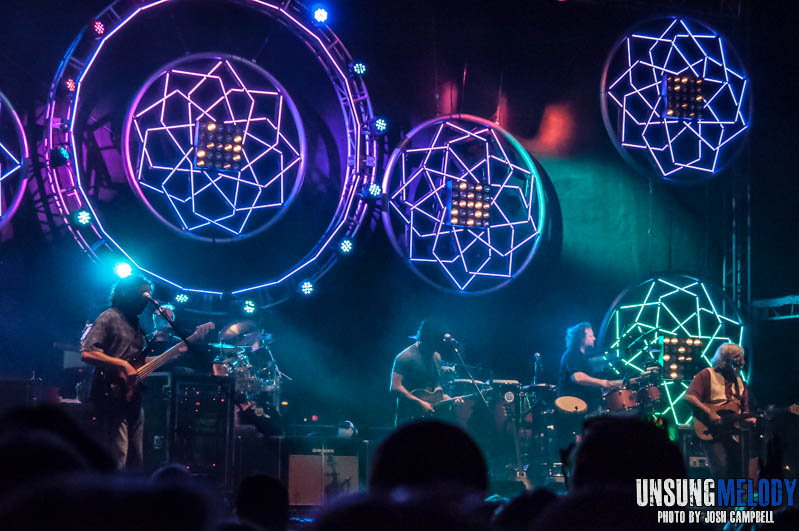 Louisville, Kentucky is known for many things. On top of that list of things would be the University of Louisville's basketball team, bourbon, and the Kentucky Derby. Now, however, there is something else to add to that. For over a decade, Louisville has been home to the Forecastle Festival. This year, the event was held on July 12th through the 14th. The lineup for the festival included well known artists such as Big Boi, Old Crow Medicine Show, The Black Keys, The Flaming Lips, Alabama Shakes, and Robert Plant. Such musical luminaries made this an event to not miss.
Kicking off day one, we have Roadkill Ghost Choir. This indie, folk-rock band's sound is as different as their name. As a six-piece, these guys have a variety of sounds and instruments to work with. Trumpet, pedal steel, and banjo are just a few that fit along with traditional rock instruments that this band uses. Influences include Wilco and as far as Radiohead, giving the band a somewhat progressive sound. With such a unique sound, these guys will be interesting to follow throughout their career.
Check out our photos from day 1 here.
The next set I caught was the Bob Mould Band on the Boom Stage. These guys reminded me why I fell in love with the mid-to-late 90s alternative punk scene. Bands that I grew up listening to were influenced by Bob Mould and the bands that he had played in. Running around as a 3-piece, Bob Mould and his bandmates took to the stage with high energy, and plenty of excitement to be there. Bassist Jason Narducy bounded across the stage, back and forth in playful timing with Bob, while drummer Jon Wurster played with such ferocity and facial expression that one could mistake him for Dave Grohl.
On the Mast Stage, Old Crow Medicine Show took front and center. The band needs little introduction. Their frothy and playful alternative country sound has been melded with old-time string, bluegrass, Americana and folk. Hopping around with boundless energy, Ketch Secor (sometimes-lead vocals, fiddle, banjo) paid tribute to Louisville and Kentucky, just further riling up the playful crowd. The old-time sound was a crowd pleasing favorite in the summer heat.
After Old Crow Medicine Show, I stopped by the Port Stage, and caught a very interesting progressive rock band called Moon Taxi. Moon Taxi, based in Nashville, has a sound that harkens back to the 60s and 70s progressive era of rock. The spacey motifs and melodies, with almost haunting vocals give these guys a unique feel amongst the music scene of today. If you ever can see them, do it. It's certainly a fun, laid back show.
Ending the night was the String Cheese Incident on the Mast Stage. This psychedelic, progressive jam band also needs no introduction. Having been around since 1993, their unusual sound has brought in tons of fans, new and old. Seamlessly blending between Grateful Dead-like jams, guitar duels and out-of-this-world space jams, they were a party to behold on stage.
The first night of Forecastle Festival was an absolute joy. This left me wanting more, and made me more excited to see what was in store for the next two days. Stay tuned to catch up on our coverage of Day 2 and Day 3 of Forecastle Festival!