By The Reins. Leogun at On The Rox in Hollywood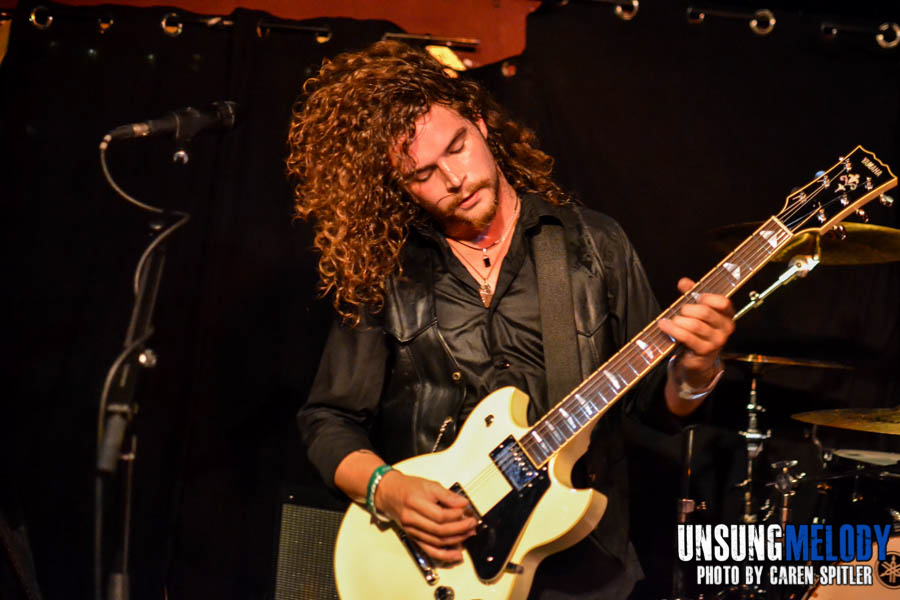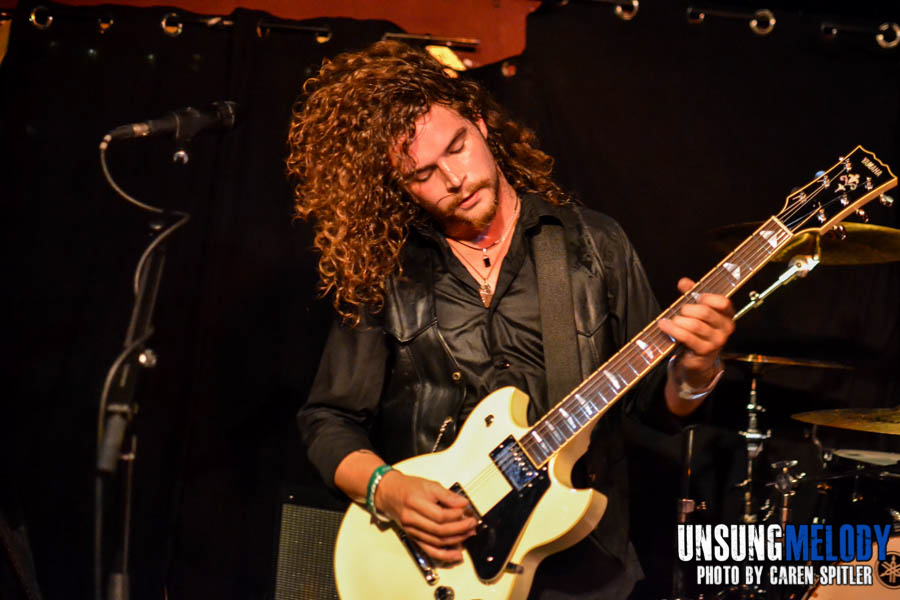 Have you been introduced to Leogun? Well, if not, read up (check out the album review here).Better yet, go listen, and catch them live if you have the chance. The trio of Tommy Smith (Guitar & Vocals), Matt Johnson (Bass), and Michael Lloyd (Drums) pack a sonic punch on stage that challenges nature itself.
A handful of lucky people in Hollywood got to hear for themselves why this is a band worth watching. Having witnessed the powerful sound of this mighty trio before, I couldn't imagine that the intimate lounge-like On the Rox could contain their sound. The tiny club above The Roxy on Sunset, more an adjunct VIP room to their "real" club below, was packed wall-to-wall. It's not a tough chore to fill this room with warm bodies, I actually wondered if some of the bands' fans were even able to make it in the door.
Once the band set up they threw the set into high gear with the boisterous thick groove of "Every Time I Lose". This has fast become my personal favorite song by this band, and it slammed so much sound into that small room, it was unbelievable.
Check out my Leogun photo gallery here.
They went on to play a set of tunes from their new album "By the Reins" and a couple of more familiar songs. Leaning on foundations of blues and soul-influenced rock, the band's sound is saturated with raw emotion while being big, brash, bold and very loud. Later in the set, they treated the room to the current single off the album, "Piggy in the Middle;" and towards the end of the set, they played the larger-than-life, show-stopper title track "By the Reins".
As a final last kiss goodbye, the set ended with the lamenting sweet sadness of "Everyday". The set was a good representation of this band's musical ethic; all of their roaring thunder and dirty low-end is tempered by melodic and pure evocative anthems. The set was amazing, but, as with all good things, left you wanting more. As it should be…
By The Reins drops today and we highly recommend you pick up a copy. The band will be doing some small venues across the US leading up to a run with KISS. Catch this band in a small venue while you still can!
Click here for Leogun tour dates.
Preview or purchase By The Reins below: