Bridging The Gap. Michael Schenker Group At Austin's Fuel Room Libertyville, IL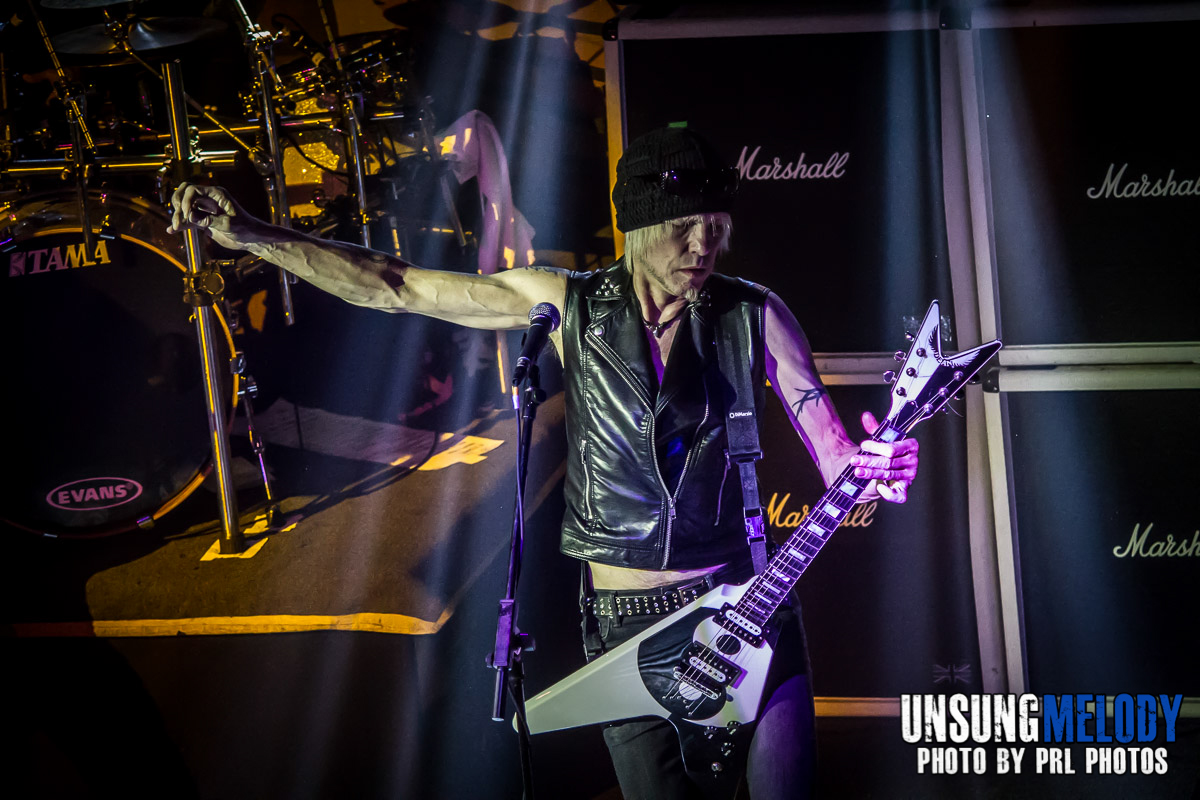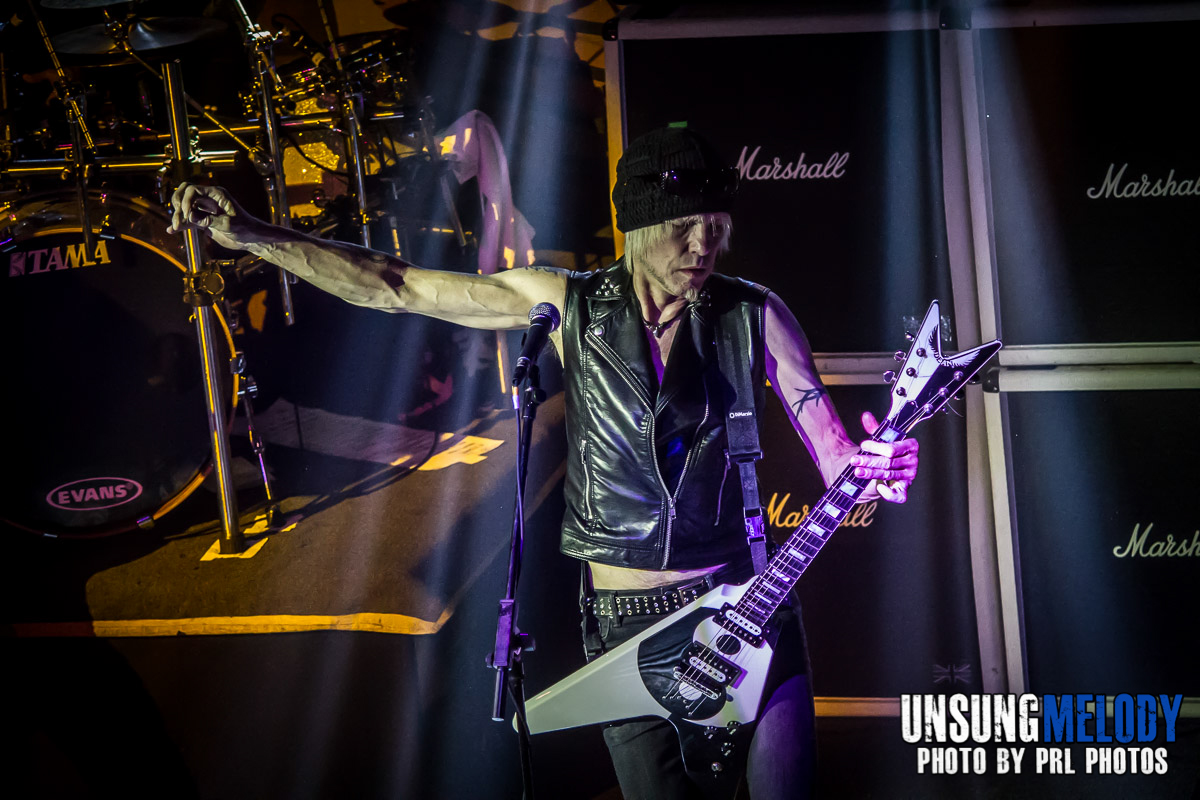 *This is Peter Lizano's first contribution to Unsung Melody and we couldn't be happier to have him. Be sure and check out his photography on Facebook and throw a like his way!
For many of us who listen to classic rock, the name Michael Schenker evokes memories of bands like Scorpions, UFO, and obviously Michael Schenker Group. Considered by many, Michael is easily listed in the top 100 guitar players of all time and is known for his Gibson Flying V slung across his body.
Schenker has seen many ups and downs in his illustrious career and the last few years has seen him touring with MSG with great success. For this event, MSG were playing 2 nights at the Fuel Room, and both shows sold out on freezing cold nights as fans came to see their guitar hero. The weather just wasn't enough to keep away the droves of fans and the fantastic music.
With a new album out titled Bridge the Gap, Michael is touring with vocalist Doogie White, drummer Herman Rarebell, bassist Francis Buchholz, and Wayne Findlay on keys as well as a little guitar.
The lights dimmed and the notes from Neptune Rising blistered through the crowd. The recognition was immediate as they screamed their approval. MSG played a song off the new album titled Where the Wild Wind Blows before the tearing through the classic Armed and Ready.
One interesting moment came during Cry for the Nations. Vocalist Doogie White told the crowd to put their phones and video cameras down and enjoy the show the way it was meant to be heard. The crowd gave in after security made them turn them off several times. I have to admit, I have heard of bands doing this but a first time seeing it live and being enforced and I admit it made for a much more enjoyable experience for all.
Playing for a solid 2 hours Schenker never let up and played hits from all 3 bands he has played in. With his skull cap covering his blondish-white hair, his pale eyes and his leather jacket covering most of his frail looking body, he never once let up and tore into his notes as if possessed from an era gone by.
Hits like Assault Attack, Into the Arena, Attack of the Mad Axeman from MSG. As well as Love Drive and Another Piece of Meat from the Scorpions had fans raising their hands in the air as they played air guitar.
For me, the highlight of the night came when the group played songs from UFO. Songs like Shoot Shoot, the killer classic Only You Can Rock Me, and Let it Roll. When the chords for Too Hot to Handle kicked In, the crowd sang along to all the words and seemed to be having the time of their lives. The band ended the set with Lights Out. This song was one, that to be honest, Doogie White had a hard time reaching notes. But don't fret, Schenker's amazing solo made everyone forget the flaws.
After a few minutes the band returned for an encore of Rock Bottom and Doctor Doctor. All in all, it was a great night of music and fun times were had by all.
For those looking for a night out remember the good ole days of rock & roll or feeling the need to let out their air guitars, MSG will be touring through 2/16/14. Click here for more tour dates.
Michael Schenker Group: