Are You Kidding Me? The Birds of Satan and Chevy Metal featuring Dave Grohl at the Maui Sugar Mill Saloon in Tarzana, CA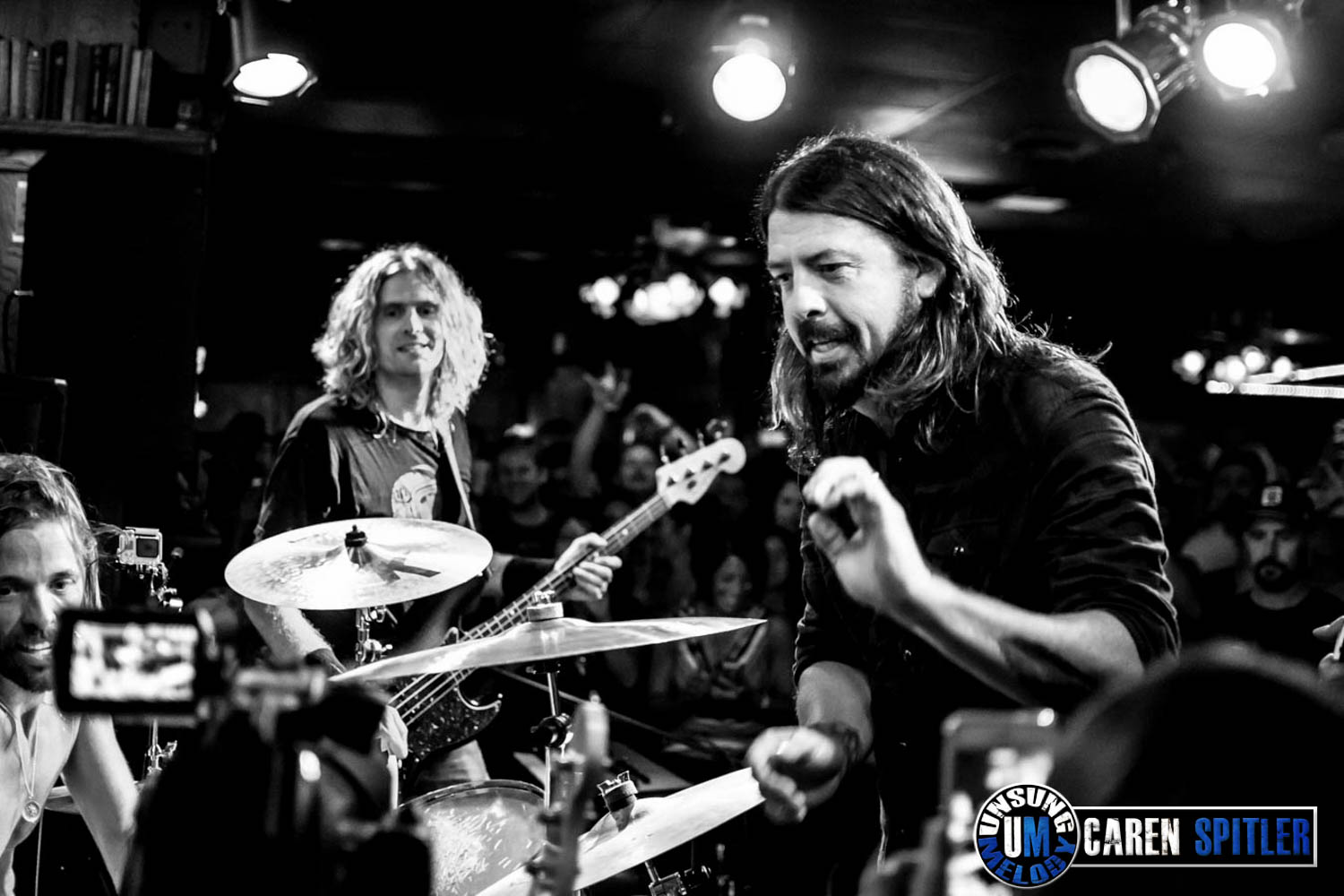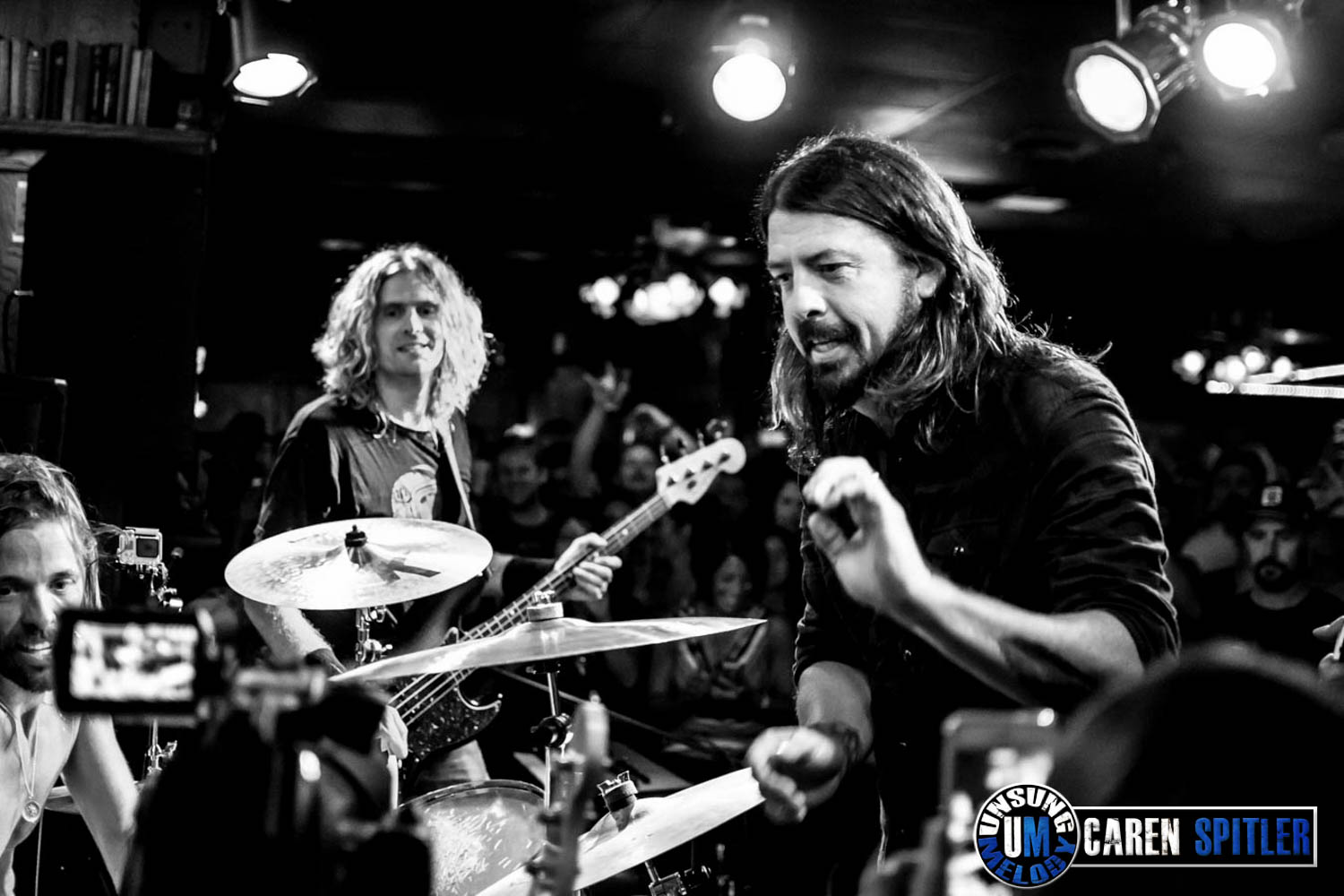 *Be sure and check out my photo gallery at the bottom of the article.
The Birds of Satan took over Maui Sugar Mill Saloon in Tarzana, California to play a spur of the moment show (probably as a warm up for their show in Seattle, WA). The small 108 capacity saloon is tucked into one corner of a sleepy strip-mall and has a loyal customer base despite its diminutive size. Many regulars found a nice surprise this night (if they were lucky enough to get in). The Birds of Satan, are Taylor Hawkins (Foo Fighters), Wiley Hodgden, and Mick Murphy (My Ruin), playing drums/vocals, bass/vocals and guitar respectively. This trio came together previously as Chevy Metal to get their collective dirt-rocks yaya's off while paying homage to their favorite 70's metal. You just can't keep good musicians down. So, that side-project spawned another one.
Don't let the name play with your head though, it's only rock and roll, and you'll like it! Their songs are a nice collection of eclectic sounds. In this incarnation they've created a sound that fluctuates from a visceral throbbing, to underpinnings of ethereal foreboding, and even to classic rock ballads. But if rock is indeed the devil's music then I'm happy in hell. Though not as heavy as the name might suggest, a cool name for a really excellent band. For Hawkins, this is another would-be "side-project" for a man who obviously has music running through his veins (and doesn't seem happy unless he is playing). No matter, we get some good music out of it either way. The crew took the project and ran with it taking it to full blown excellence on the irreplaceable influences of band mates Murphy and Hodgden (and other co-conspirators such as Dave Grohl and Pat Smear, who appeared on the recording).
You'd expect a band like this to play any place else, perhaps one of the small Hollywood venues. Any of which are three times larger than this little bar. Certainly not at a tiny venue in in a strip mall in the San Fernando Valley city of Tarzana (FYI, those non-CA people this is just north of LA, but still in LA County).
When I arrived I was told they were filled to capacity (an understatement). From outside I could see the place was over-packed. I was disappointed (another understatement). I'm never one to shoot the messenger, these guys were just doing their jobs. I felt bad as person after person was turned away from the bar. I tried my best to be respectful of the doormen, while still trying convince them to let me inside. I was in no hurry to get back on the road and head home. After begging and pleading with a few of the hardworking employees at the Maui Sugar Mill Saloon (MSMS) I resigned myself to the fact that I'd probably need to listen from outside. I was trying hard to reel in my frustration, and get over myself. It was going to be a long night. Just as I stepped off a bit, allowing the doorman to feel free of my pleas to break the rules, the person I was meeting arrived and got me in the door. Sweet, I'd get to SEE and hear the band. Maybe I'd even get a couple of shots if I could worm my way past a few people.
Two feet inside the door the body heat and humidity hit. As I entered the bar, the person who vouched for me quickly vanished, folding into the condensed horde. The entry-way was the only area free from bodies. The little room was literally compacted tightly with people all facing the cornered off "stage area" that the small band was barely contained on. As I entered in the middle of the first song "Louise", I tried in vain to secure a place where I could capture a few decent photos. I quickly figured out that it was not going to happen, after pissing off a few people in the crowd who arrived early to get a good spot. There were also a few of my fellow photo journalist who were having none of it on this particular night. Photographers will generally look-out for each other and share the space (as room allows). Not only was there absolutely NO ROOM, but if they moved even a bit they'd lose out as well. I snapped two or three obstructed shots then moved on.
The band started off with a tune that I didn't really recognize, that turned out to be from another project Taylor Hawkins & the Coattail Riders. I finally settled in behind a dividing wall towards the back of the room on the other-side of the band. I could see Taylor Hawkins from the side and Murphy and Hodgden from behind for most of the show. Even if I didn't take a photo that would epitomize the fury of sound coming out of this trio, getting to witness it was well worth more than the proverbial 'thousand words'.
Hawkins uncontrollably whipped his drenched blonde locks as he pounded out ferocious tempos from behind his drum kit. While also singing many of the tunes he remained a flurry of blurred motion. All the while flashing his unmistakable smile and intense gaze. The mic duties were mostly split between Hodgden and Hawkins, with Guitarist Mick Murphy taking over the microphone for one song. Murphy is easily one of rocks most underrated guitarist. The man is just a beast on the guitar, but singing? I never would have thought, and yeah it was pretty nice! Hodgden brings a tasty low end in addition to vocal duties. He's got a cool, confident presence about him when he sings and a decent vocal quality. He isn't too bad to look at either, if you like that kinda thing.
The Birds of Satan with Mick Murphy at the helm for Ace Frehley's Snowblind:

I got the album on Amazon a few weeks after it came out and have been enjoying it, but sometimes a band has a way of surpassing a recording and breaths an entirely different life into the work. Don't get me wrong I was more than impressed with the recording, but there are some moments on the self-titled album that are near ecstasy. Those exquisite nuggets are amplified live with the depth and dimension of their sound.
Adrenaline fueled and comprised of various shades of rock and roll, leaning towards the heavy the songs are lyrically straight-forward. Surrendering any notions of the hyperbolic for the construction of intricately structured tunes. Many of the songs have a feel of progressive rock to them, this is where their poetry lies. In three words; thick, wicked, and delicious. Which brings to mind a particularly crushing tune that I wasn't sure the band would even attempt to play live. The band's epic nine minute anthem "The Ballad of the Birds of Satan". It's an ambitious track on the recording alone, so I was a bit gob-smacked when Taylor announced they were about to play it. They played it early in the set, Taylor asked if the crowd was ready? Adding something that suggested even he was somewhat surprised they were about to play the song live. And I am so glad they did. They also played another favorite of mine for the album "Thanks for the Line". The infectious nature of this song is balanced by the counter weight of Murphy's guitar work the band played for well over an hour playing most of the tracks from the album as well a few other tunes (some Taylor Hawkins & the Coattail Riders). Ending their set with one of those songs "It's Over". But WAIT it wasn't over they had more.
The Birds of Satan – Nothing At All on Carson Daly Live:

The band switched gears and Taylor called out asking if there was "anyone" else out there. Most of the room knew exactly who he meant. Dave Grohl had been standing next to me for most of the set to the delight of several onlookers who paid a bit more attention to him than to the hard-working, ass-kicking band on the stage. One fan who kept looking over every few moments to pointing his index finger at Grohl. After the fifth time or so, I was wondering just how drunk/high he was. Another person in the crowd playing the role of 'Captain Obvious' went up to him and exclaimed "You're mother f@#in Dave Grohl". He smiled and nodded. How many times do you think he's heard those exact words?
I found the extra enthusiasm a bit surprising since a fair amount of the crowd were friends of the band and many of them musicians (some who played on The Birds of Satan album). Dave squeezed his way over to the stage area, strapped on his guitar and Chevy Metal got down to business playing over another hour of their hard rock covers. I have always remarked how funny Dave Grohl's side patter is when he's on stage, this night was no different. He kept making jokes about not knowing the songs which was obviously not at all true. He also stopped the band at one point saying "Wait, I need to tell a story here" and went on the describe his evening the night before when he found a sushi restaurant in the valley that was open till midnight and the sushi chef turned out to be a fan and fed and got Dave liquored up on saké all night. He used it jokingly as an excuse for him not knowing the songs (that he knew perfectly). The band performed The Knack's "My Sharona", David Bowie and Queen's "Under Pressure", AC/DC's "Let There Be Rock", and Van Halen's "Everybody Wants Some". As well as at least a dozen more classic tunes. I believe you can find one or two on YouTube. I'll leave you with this, if you get a chance to see either of these bands, don't pass it up. If you love rock and roll you won't leave unhappy.
Birds of Satan and eventually Chevy Metal featuring Dave Grohl: