A recap of the ever indelible Musink Festival 2013.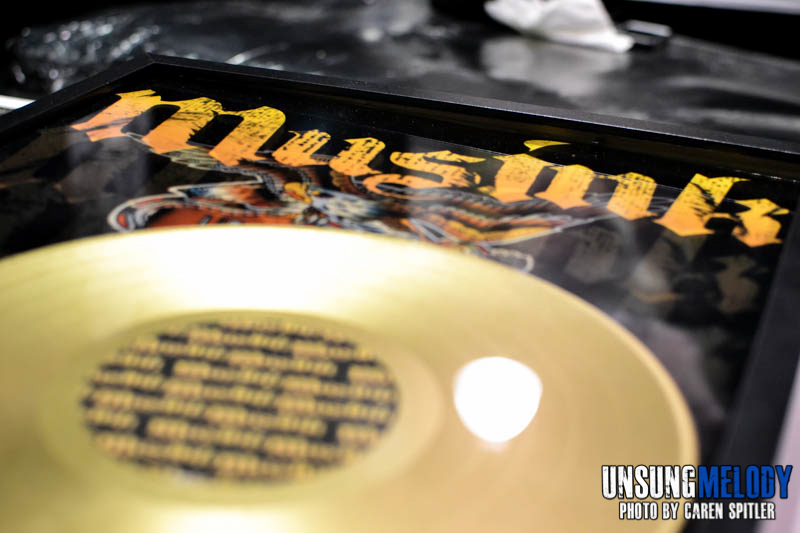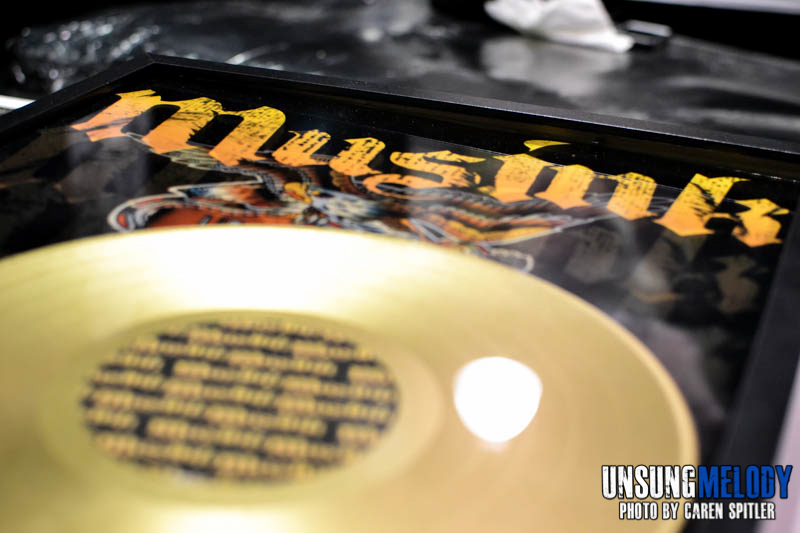 Since 2008 So Cal has hosted the annual Musink. The three day tattoo convention and music festival has showcased many of the finest rock, punk, rockabilly and psychobilly bands in the business. Some of the acts in past years have been Thrice, Suicidal Tendencies, Atreyu, Yellowcard, Danzig, NOFX, The Used, Tiger Army, Nekromantix, and Alkaline Trio.
The tattoo convention brought out some of the biggest and best names in the ink trade. Attracting artist from as far away as Japan, Australia, and Spain as well as the rest of the nation (and of course the West Coast). There was a nice range in the type of work from very traditional old school (which is very popular with the Rockabilly and Psychobilly scenes), to Tribal, traditional Japanese, bold modern, and portrait and horror.
The event takes place at the Orange County Fair and Event Center. This venue which has plenty of room with one airplane hangar sized room just for the tattoo artists and a separate room for the musical acts. In-between the two cavernous rooms was a covered patio with tables. Out front just before a grassy area there were skate ramps and in the grass a carnival-esq food court. The covered patio had one of the bars and a couple of vendors selling art, and also an onsite barber.
Check out my photo gallery of the atmosphere at Musink.
Friday, March 8th
I found my way to the venue in what seemed like perfect time to settle in and get the lay of the land and then make my way over to photograph Guttermouth. Best laid plans… I got caught up in some confusion about where I needed to enter the photo pit. The band played their first song "Race Track" as I hurried, pushing my way past boys and girls already in fully launched to agor mode. The song was a fitting anthem to my plight with it's assault of rapid fire drums and spastic searing guitars. This would have been my first time photographing Guttermouth. By the time I forced my way through the already tightly packed crowd to the correct side to the stage the first three songs were over. Never mind that, the band sounded great as lead singer Mark Adkins worked up the crowd fronting his brand of a volatile punk-cocktail.
Over the years a lot has changed about the band leaving frontman Mark Adkins as the sole founding member. They tore the place a new one, their sound and attitude have stayed fully intact and unphased by time and change. Guttermouth is an explosion of a tightly clinched fist that's been waiting patiently to be set off. Adkins performs with a hiss and snarl of junkyard dog about to bite. The crowd got all they could expect from this band and more as was evident by the gyration of the room as the mosh pit expanded and contracted to accommodate it. Band also played "1, 2, 3,… Slam", and their most mainstream song "Lipstick". I have always thought that bands such as Blink 182 took a cue from the melody of this tune.
By the middle of their set the large room with its high ceilings had it's own internal atmosphere. All those hot moshing bodies drenched the place. When the band ended their set some the crowd quickly left the room, for smokes, beers, and bathroom breaks. As they left I noticed the floor was soaked. "It couldn't be from spilled drinks", I thought before realizing that the entire floor was evenly wet from the steam created by the body heat. Exhausted punkers passed me by nearly or entirely shirtless and sweat pouring from their stumbling or swaggering bodies. Some sort of left over mosh inertia forces them to still bump their way through the crowd sharing the sweat from their drenched bodies with others as they pass by.
After the mass-exodus it wasn't long before the place was packed again. OC local's The Vandals hailing from Huntington Beach, CA came out and tore it up as only they can. This band has been around since the early days of the Southern California and L. A. Punk scene. David Quackenbush- Vocals, Warren Fitzgerald- Guitar, Joe Escalante- bass, and the very famous Mr. bad ass drummer Josh Freese. If you haven't seen them live before they have a performance style that I like to refer to as "satirical dumb-fuckery". Their music can go from light mockery to social and political themes, while never take themselves seriously. They were the evenings musical juxtaposition to the balls-out aggression of Guttermouth. The bands whacky presence and goofy stage antics were just refreshing. They have so much fun on stage it's contagious. Their set included some of Classic Vandals tunes as "Anarchy Burger (Hold the Government)", "Supercalifragilisticexpialidocious", and "I've Got an Ape Drape". They started the set with two of my personal favorites at the start of the set "It's a Fact", and "Urban Struggle". They also threw in "Oi to the World" which felt a bit odd to me since it's my favorite Christmas song. They finished up the set with a cover of Queen's "Don't Stop Me Now" With bassist Escalante taking over vocals.
Check out my photo gallery from The Vandals here.
By this time the sizable room was like a steam bath (you can't think too hard about what you're bathing in). After The Vandals went off stage the room cleared out again, probably due to the heat and moisture. Once Bad Religion hit the stage the place was walls-deep in bodies again. The band performed without founding member Brett Gurewitz. Though the extra guitar creates a fatter sound, their set was every bit as amazing. Bad Religion played a long set with a mix of their old hits and songs from "True North" that came out this past January. from the older albums they played their hits; "The New Dark Ages", "21 Century Digital Boy", "Fuck Armageddon… This Is Hell" and of course "Infected," and "21st Century Digital Boy."
Check out my photo gallery from Bad Religion here.
Saturday, March 9th
I arrived about 3:30 pm so I could check out the tattoo artist and other vendors before the first band whent on at 6:30. For those attending the event for the sole purpose of getting inked, I have no clue who they could make up their mind unless they already had an artist in mind when they arrived. I did run into the tattoo artist of my dreams Shaun Kama who fronted the punk band Damnation. I came home without any new ink. He does all types of tattoos but I think he is strongest in horror and portraits (not exactly my style). The tattoo hall had booth after booth of tattooist with outstanding work. I was especially impressed by one of the artist from Japan who was doing his traditional tattooing with old fashioned (non-electric) needles. The work was delicate and extremely detailed.
Among the tattoo booths were various assorted booths with retail goods like jewelry, collectible toys, books, or clothing. There were also companies that came for all over the US to sell goods to tattoo artist or tattoo parlors, such as; ink, tattoo machines, and tattoo care products. One company (A Pound of Flesh) was selling very realistic prosthetic hands for tattooing, they were pretty cool. Then there were the faces from TV, two big tattoo reality shows were working the convention "Tattoo Nightmares" and "Best in Ink" were in attendance. "Best in Ink" had a great booth where people could enter to be on the show by doing a video story about their tattoos. They also offered a photo booth that you could use for free and get photos on the spot.
I went over to the performance tent to view the tattoo contest before the first band went on. After viewing some truly stunning ink the rockers COR took the stage. Never having seen/heard this band I didn't know what to expect. They band brought a more true rock sound to the weekend. Frontman Dino Guglielmelli brought a surprisingly visceral delivery despite his impish looks.
Check out my photo gallery of COR here.
Early in the evening the room was less crowded than it was on Friday night. Long Beach punkers T.S.O.L. (True Sounds of Liberty) came on and showed the crowd what old-school punk is made of. Legendary punk raconteur Jack Grisham spews bittler lyrics ala Johnny Rotten at moments, with touches of punk crooning at others. They played crowd favorites like "Superficial Love" and "Abolish Government." ending their set with "Code Blue".
Check out my photo gallery of T.S.O.L. here.
Lagwagon came on and hit it hard. The amount of energy from this band is just insane. Their songs go from classic three cord pogo style punk to more melodic (radio friendly). Though I have seen the band live before, I am not that familiar with their songs. There are two I got on some punk compilations, both of which were played in the short set. They went out with an ode to Motörhead playing a switched up tempo cover of "Ace of Spades".
Check out my photo gallery of Lagwagon here.
Before Pennywise went on stage they took it over to announce the new "Miss Musink 2013" and the contestants. The crowd wasn't really into it even though the girls were pretty damn hot. They wanted to see Pennywise play. It didn't help matters that they asked one girl to sing and another to rap (to a punk crowd). They actually got boo'ed. By this point things were winding down over in the tattoo convention and bodies filed over to catch the band.
This show marked the 25th anniversary reunion for the band. I don't recall that they ever officially broke up, so I am not sure why they called it that. Security was definitely anticipating problems. Pennywise concerts have been known to get out of control. When I entered the photo pit one of the yellow-clad security guards told me that they may need to pull the photographers out of the pit early if the crowd got too rowdy. The band came on and went into "Wouldn't it be Nice" by the time they were in the first verse of "Same Old Story" a guard was tapping me on the shoulder and giving me the motion to leave. Too bad for me I only really got a few photos of singer Jim Lindberg. The room was general chaos and insanity, but not as bad as its been at some Pennywise shows. A tight circle pit swarmed as they played hits like "Fuck Authority," "My Own ", and "Pennywise". Fans were standing between the barricade and stage. On stage the band became crowded by onlookers who were backstage. It was total chaos.
Check out my photo gallery of Pennywise here.
Sunday, March 10
I arrived at the venue about 6:00 a bit worn out from the two days before. The stage schedule was pushed back a bit. Headcat with Lemmy Kilmister cancelled due to a band member being sick. Too bad, as I was really looking forward to seeing them. So, I once again entered the tattoo area to see if I overlooked anything that might be of interest. The booths were busy with lots of people getting tattoos. While I was there was a pretty good fight that broke out. It always amazes me how many people still run towards fights. I don't know if it's to help or because they want to throw down. Other than that fight it was a pretty mellow three days. Not counting the mosh pit Friday and Saturday, that was out of hand!
Over in the other room the vibe was much more mellow that then past two days. Even the acts on this day were like a comforting cure for a hangover on a lazy Sunday afternoon. Which was a good thing considering the amount of beer and moshing that took place.
The first band of the day was Johnny Two Bags and Salvation Town, a side project for Social Distortion guitarist Jonny Wickersham. They played a somewhat mellow American-roots (every-man/working class) style of music. Story based tunes infused with candor and sweetened with the touch of the steel guitar.
Check out my photo gallery from Salvation Town here.
Lucero was on after Johnny Two Bags. I have seen them once before at Hootenanny and remembered being impressed. I am not at all familiar with their songs. Earnest, melodic, and heartfelt with a country vibe. The songs were beautifully written and pleasing. I could imagine listening to them while drinking ice tea on the porch in the summertime. They played a great set. This one of the few bands I didn't know a lot about, but I intend to get to know them better.
Headlining the close of Musink 2013 was none other than the great Reverend Horton Heat. The Rev (Jim Heath) along with upright bass player Jimbo Wallace and drummer Scott Churilla. They played an hour plus high-octane set. He opened his set with the crowd pleasing "Psychobilly Freakout", they also played the "Jimbo" song, "Martini Time", "Party in Your Head", "400 Bucks", and "Big Red Rocket of Love". The set was full out roar and rumble. The crowd spun into a small circle pit, others dances on the side-lines. The Rev was joined onstage by famous Rockabilly guitarist Deke Dickerson (whom he referred to as his hero). Deke brought along his signature twin-guitar. Rev played along with Deke and his double guitar to the "Double Neck Boogie", they also did some covers together. Covering the Johnny Cash tune "Folsm Prison Blues", Merle Haggard's "Honky Tonk Night Time Man." A fitting end to a great three days. The performances couldn't have been planned out better.
Check out my photo gallery of the Reverend Horton Heat here.