VIZA Releases "Pathway" Off of 'The Unorthodox Revival: Vol. II'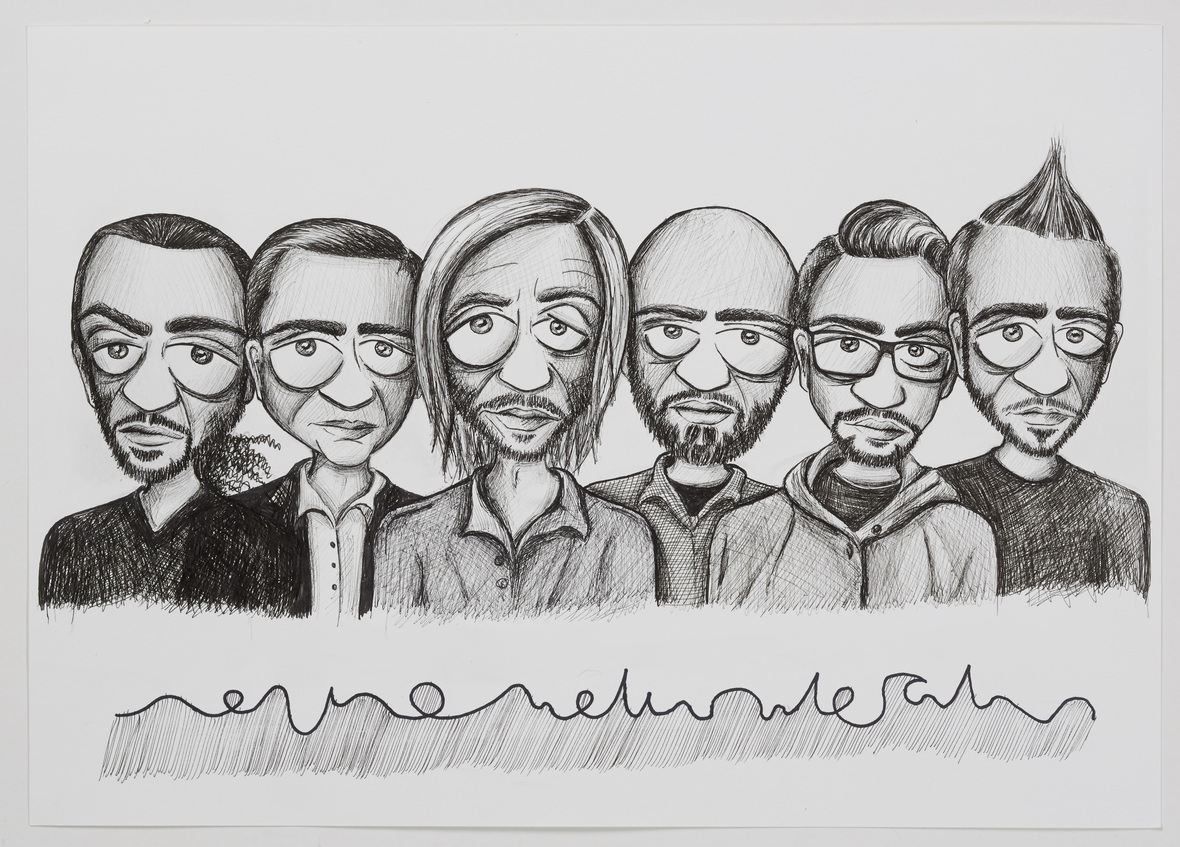 Los Angeles based Alternative/Indie Rock Band VIZA has released the final track off of their highly anticipated The Unorthodox Revival: Vol. II. Fusing traditional instrumentation with blistering guitar riffs and soaring vocals, "Pathway" rounds out the 12 track, 2 disk set with a thunderous chorus and raw emotion.
"For our final digital release of the Unorthodox Revival EPs, we wanted to do something special. This song blends some of our traditional time signatures with a rock chorus and the result is quite the hybrid that our fans will really love," – Kzirian (Vocals. Oud)
"I personally think this is our best work, due in part to the fact each song had its respective time to perfect and our incredible engineer Yury Anisonyan who was on board," – K'noup (Vocals, Guitar)
"Even though these songs were released digitally on YouTube and Spotify, we want our dedicated fans to be able to enjoy these songs in album form too, and that allows us to incorporate the album artwork physically as well!" – Kzirian (Vocals. Oud)
 The Unorthodox Revival Vol. I Track List:
1. Viktorious
2. Cash Karma
3. Velvet Shade
4. A World Of Broken Mirrors
5. Aphrodite
6. Vicious Game
The Unorthodox Revival Vol. II Track List:
1. Pinches
2. Sheep
3. Diabolic Angel
4. Dancing Twig
5. Tom Waits for Her
6. Pathway
Click to Purchase Two Disc Set of 'The Unorthodox Revival: Volume I & II'
"VIZA IS ONE OF THE MOST UNIQUE AND INTERESTING BANDS I HAVE EVER ENCOUNTERED. THEIR LIVE SHOWS ARE ENERGETIC AND FUN"
SERJ TANKIAN
Viza continues to captivate the global music scene with an erratically amusing blend of energized international rock. Unique in its musical arsenal is the inclusion of loud and percussion blended with more traditional rock elements such as guitar, bass, and drums. This fascinating fusion, combined with dramatic and powerful live performances have garnered Viza significant success all over the world.
Among the band's extensive touring schedule, Viza has performed at one of Europe's largest and most prestigious music events at Hungary's Sziget Festival's main stage (alongside Korn, The Killers, Axwell, The Vaccines, and The XX, among several others) as part of a month long European tour in August 2012. Viza has also performed at Sweden's Malmofestivalen, Norway's Kartfestivalen, Slovenia's Schengenfest and Trnfest and Greece's Rockwave Festival (alongside The Prodigy, Gogol Bordello, Flogging Molly, and Marky Ramone's Blitzkreig), and has toured Europe 6 times in the past 2 years alone.
Demonstrating a knack for reinventing old rock classics, Viza covered the Doors tune "Alabama Song (Whisky Bar)" by adding its own strong seasonings and aggressive fusion style in a compelling reimagination of this classic rock ballad, which is available for free download.
Aside from a passion for music, touring and song writing, Viza's extensive performances around the globe also serve as their voice for promoting social consciousness of human rights and community issues – as well as providing opportunities to fund-raise for various charities, homeless shelters and orphanages.
"WHEN QUENTIN TARANTINO SHOOTS HIS NEXT MOVIE, HE SHOULD BE USING THIS AS THE SOUNDTRACK."
THIS IS NOT A SCENE